Team based in London and Burbank builds on an expanded partnership between the US studio and J.K. Rowling.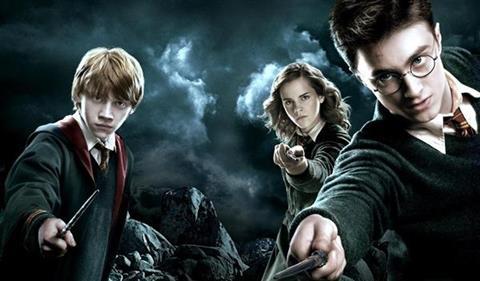 Warner Bros. Entertainment has completed the team of its Harry Potter Global Franchise Development (HPGFD) division.
London-based Polly Cochrane has been promoted to EVP and group marketing director, Warner Bros. UK & Ireland, and chief marketing officer for HPGFD.
Since the division was launched two years ago, Cochrane has supported Josh Berger, president and MD of Warner Bros. UK, Ireland and Spain, who leads the division.
In addition, Will Harrison has been appointed SVP and chief commercial officer at HPGFD, based in London, and will lead on the commercial and business initiatives relating to the Harry Potter and Fantastic Beasts franchises, working in conjunction with colleagues at The Blair Partnership.
Nicole Blake has also been appointed SVP at HPGFD and will head up the group's office in Burbank, liaising with all Warner Bros. divisions and working closely with Cochrane and Harrison on strategy, marketing and business development for the franchises.
These appointments complete the senior HPGFD team led by Josh Berger, to whom all three will report.
Cochrane joined Warner Bros. in April 2009 as VP and Group Marketing Director, Warner Bros. UK. She was previously Director of Marketing at Channel 4, where – during her 11-year tenure – she was responsible for the broadcaster's on and off-air marketing, including a new brand identity for Channel 4 and the launches of More4, Film4 free to air, Channel 4+1 and 4oD. Prior to that, Cochrane was Head of Advertising & Promotions for the launch of Channel 5.
Harrison was most recently COO for HBO Europe, where he led the affiliate sales, marketing, network operations and content acquisition functions. He has previously worked for Disney as VP, Equity Ventures & Business Development, and A+E Networks as VP, International Business Development & Branded Distribution. He has also held board appointments at Super RTL, GMTV, HBO Central Europe, and FilmFlex.
Blake was most recently Head of Franchise at DreamWorks Animation where she oversaw the development of global franchise plans for DreamWorks Classics IP. She joined DreamWorks upon its acquisition of Classic Media, where she was EVP, Marketing, Consumer Products & Digital. Previously as SVP, Global Marketing at HIT Entertainment, she was part of the team that grew Thomas & Friends into a leading, global business and launched TV channel, PBS Kids Sprout. Blake has also held a variety of brand management positions at FMCG companies.