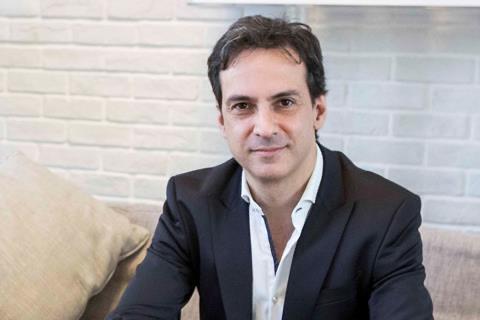 Neil Marshall will stay as head of theatrical film distribution and local film production and acquisition at Warner Bros. Discovery UK & Ireland amid a leadership restructure at the recently combined companies.
The UK arm is headed by general manager Antonio Ruiz (pictured), who joined in June.
Marshall joined Warner Bros. as UK sales director in 2006, overseeing its UK theatrical sales team and its technical operations, and became SVP theatrical distribution in 2017 and SVP of local film production in 2020. Before this, Marshall was sales director at Pathé Distribution for six years, and previously spent 11 years in sales and distribution at Sony.
Clare Laycock has been handed editorial oversight of Warner Bros. Discovery UK & Ireland's local TV content production, programming and media planning.
Departures include longstanding Discovery exec Simon Downing, who has been responsible for factual TV and sport, according to Broadcast.
Warner Bros. vice president of marketing Allan Stenhouse also departs the UK & Ireland business to join the international television distribution team at Warner Bros. Discovery leading marketing and reporting to Robert Blair, president of WBD international television distribution.
Ruiz said: "Since I became general manager for the UK & Ireland, I've been focused on defining our strategy and structure and today I am delighted to announce my new leadership team.
"Both legacy companies house tremendous talent which makes me even more excited about the organisation we are building for the future as we look to maximise our portfolio of brands, content, products and channels, along with our ambitions to deliver a hugely successful streaming business, in the UK & Ireland."