Director Zack Snyder holds moment of silence as red carpet press line cancelled.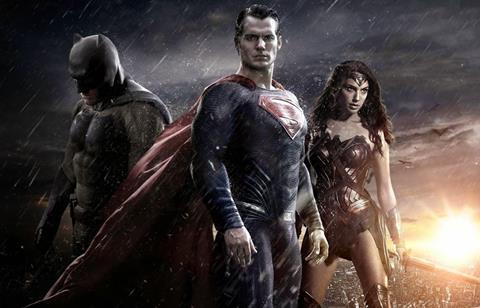 Warner Bros. went ahead with the London premiere of Batman v Superman: Dawn Of Justice on Tuesday, despite a series of terror attacks in Brussels earlier in the day in which more than 30 people were killed.
However, the studio behind the blockbuster comic book franchise did cancel the red carpet press line and large boards were erected around the perimeter of the premiere in Leicester Square.
Stars Ben Affleck, Henry Cavill, Jesse Eisenberg, Amy Adams and Gal Gadot attended the European premiere, following its world premiere in New York on Sunday (March 20).
Shortly before its screening, director Zack Snyder addressed the fans who had assembled outside the Odeon and Empire cinemas in Leicester Square and said: "On behalf of Warner Bros. and our cast and crew, I just wanted to say that our hearts and thoughts go out to the victims and families."
"There is no way to express the sorrow that we feel," added Snyder, before calling for a moment of silence.
A statement from Warner Bros. ahead of the premiere said: "Our hearts go out to the victims of recent terrorist attacks, their families and the communities impacted around the world. Rather than yield to terror, we've decided to join the film's fans and move forward with the London premiere of Batman v. Superman this evening."
Batman v Superman: Dawn Of Justice is set for release in most major territories this weekend.