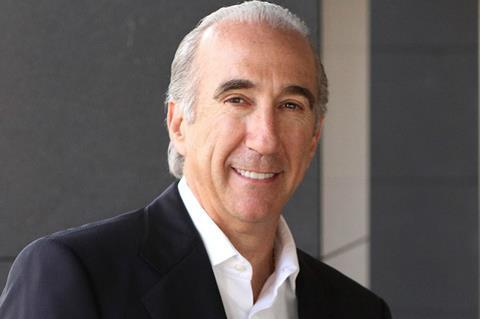 Spyglass Media Group has secured Warner Bros Pictures as a strategic investor, with the Hollywood studio joining the UK's Cineworld and Italy's Eagle Pictures as a backer of the new development, finance and production venture.
Warner will have an equity stake in Spyglass and a first-look deal with the company, launched in March by Gary Barber and Lantern Entertainment.
Spyglass controls Lantern assets including the film and TV library purchased in the 2018 bankruptcy of The Weinstein Company. The 250-plus film titles in the library include The King's Speech, The Artist, Inglorious Basterds, Silver Linings Playbook, The Hateful Eight, Spy Kids and the Scream and Hellraiser franchises.
The deal with Warner reunites Barber with the distributor of a number of films made by his former companies: Morgan Creek's Robin Hood: Prince of Thieves and Ace Ventura, Spyglass Entertainment's Four Christmases and Invictus and MGM's The Hobbit trilogy, Creed and Me Before You.
Barber commented: "For many years, Warner Bros has been a dedicated studio partner and we have shared numerous successes together. Their confidence in Spyglass' brand and vision is invaluable as we continue to build a premier content company. I look forward to our future collaborations together."
Warner Bros Pictures Group chairman Toby Emmerich added: "We have a long, successful relationship with Gary and we're excited to be in business with him at Spyglass. We're looking forward to exploring the creative opportunities Spyglass has to offer."