EXCLUSIVE: Martin Scorsese's daughter makes her directorial debut on this comedy-drama.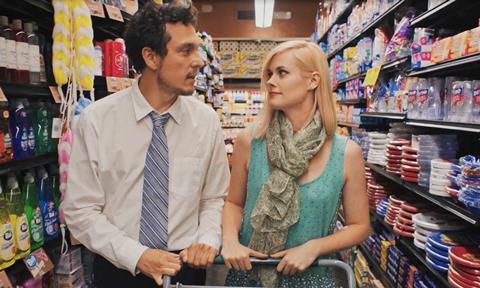 The feature directorial debut of Domenica Cameron-Scorsese - daughter of Martin Scorsese - has its first trailer.
Click here to watch the trailer on mobile devices.
Almost Paris stars Susan Varon (Daredevil), Adam LeFevre (The Night Of), Adrian Martinez (Focus) and Abigail Hawk (Blue Bloods) in the story of a former banker who returns to his hometown where he is faced with theimpact of his actions. There, he reconnects with his friends and family and learns to give back to those he loves.
The film premiered at the Tribeca Film Festival in April this year. It was written by Wally Marzano-Lesnevich who also produces alongside Michael Sorvino.
UK sales and marketing outfit Coffee & Cigarettes currently represents worlwide rights.
Domenica Cameron-Scorsese commented: "I'm so excited for the film to have the opportunity to reach a larger audience. It has been a great pleasure to work with Coffee & Cigarettes through this process.
"I'm looking forward to the film carrying on a greater life. As a director, my highest hope is that this story resonates with the viewer in an immediate and personal way and that they enjoy watching it as much as I enjoyed making the film. I will always be grateful to [producers] Michael, Wally and the Rosickis for giving me my start as a feature film director."