Gareth Edwards directs the Star Wars spin-off.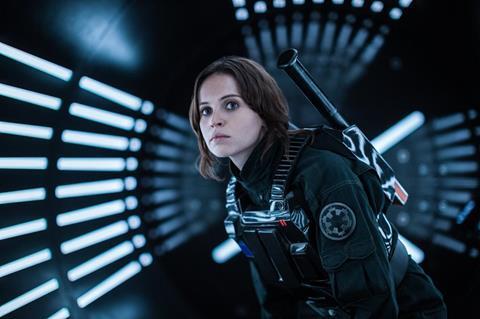 Watch the trailer below…
The Star Wars spin-off is being directed by Gareth Edwards (Monsters) and stars Felicity Jones alongside Riz Ahmed, Diego Luna, Jiang Wen and Donnie Yen.
Set shortly before the events seen in the original 1977 film (Star Wars Episode IV: A New Hope), Rouge One tells the story of resistance fighters who have united to steal plans to the dreaded Death Star.
The film is set for release in the US and UK on December 16.