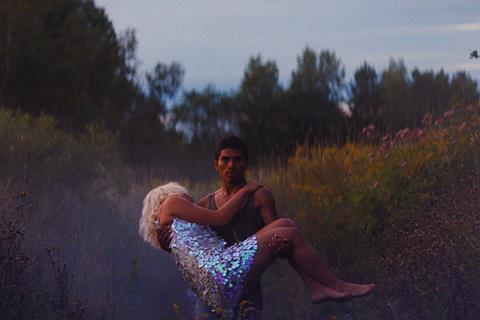 WaZabi Films has closed a US deal on Canadian Oscar submission Drunken Birds and struck a North American sale on Flee The Light on the heels of the virtual AFM.

Drunken Birds (Les Oiseaux Ivres) has gone to Corinth Films for the US following its world premiere at Toronto Internatinal Film Festival in September. Ivan Grbovic's drama follows a drug cartel worker who falls foul of his boss and migrates to Canada. Kim McCraw and Luc Déry (My Salinger Year, Incendies) produced for micro_scope and Nicolas Celis (Roma) served as executive producer.
WaZabi Films co-President Anick Poirier said, "We are excited that Corinth will take this incredible film to US audiences. The film was well received by critics and festiva- goers at TIFF and it is great that more will get the chance to experience it."
Corinth film plans a theatrical release after EVP John Poole Jr. brokered the deal with Poirier. Poole Jr. said, "In a visually stimulating and engaging way, director Ivan Grbovic shows us a part of Canada and situations that are rarely seen. We're thrilled to be the distributor who'll be sharing Ivan's incredible sophomore effort with US audiences."
"We are especially happy that Corinth will release the film theatrically as we think that American moviegoers who get to experience the film on the big screen will be greatly rewarded", said micro_scope films. Drunken Birds is currently in theatrical release in Quebec.
WaZabi Films has licensed North American rights on Alexandra Senza's mythical horror thriller Flee The Light to Breaking Glass Pictures. The film centres on a psychology student who unwittingly unleashes an ancient evil when she tries to cure her sister's psychosis.
"Flee The Light is a harrowing story about two sisters plagued by a sinister force and really highlights the power of women filmmakers in the horror space", said Rich Wolff, CEO of Breaking Glass Pictures, who negotiated the deal with Poirier. "We are thrilled to add this film to our catalogue and bring such a powerful emerging talent to audiences." A North American release is planned for the first quarter of 2022.
"Both Breaking Glass Pictures and Wazabi Films have been supporting this film since before we got our first financing," said writer and producer Jennifer Mancini of Mythic Trips Entertainment. "We're elated to have come this far, and to continue working together to bring Flee The Light to the widest possible audience."