XYZ Films holds international rights to sci-fi horror.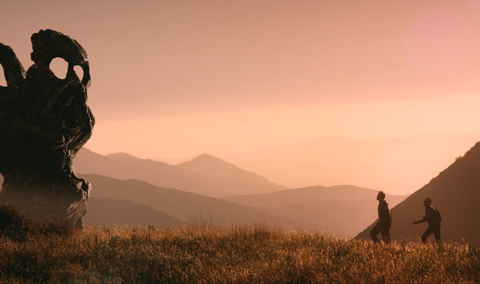 Well Go USA Entertainment has acquired North American rights to Aaron Moorhead and Justin Benson's The Endless.
The sci-fi-horror film is written, directed and stars Moorhead and Benson as two brothers who return to the death cult they fled a decade ago, only to find that there might be some truth to the group's otherworldly beliefs.
The Endless is the third feature from the duo, following Resolution and Spring. The film premiered in Tribeca's narrative feature competition last month.
"The Endless is a film made hand-over-fist with an incredible crew, and ourselves wearing many hats, out of a conviction that audiences truly do want left-of-center, meaningful independent films," Moorhead and Benson said.
"Well Go throwing their theatrical support behind us shows a shared belief that the box office is more than just superheroes. Audiences will be able to see The Endless at its best: sound cranked up in a dark theater, sharing the experience with movie lovers like ourselves."
Dylan Marchetti, senior vice-president of acquisitions and theatrical distribution for Well Go USA Entertainment, said: "Justin and Aaron are known for making smart, atmospheric films that challenge audiences while scaring the hell out of them. The Endless is their most accomplished work yet, and here at Well Go we can't stop talking about it. We can't wait to unleash it on everyone else."
Moorhead and Benson produced with David Lawson Jr. of Snowfort Pictures, Thomas R. Burke and Leal Naim of Love & Death Productions, and Robert E. Pfaff and Frederick A. Pfaff of Pfaff & Pfaff Productions.
Marchetti brokered the deal with Nate Bolotin at XYZ Films on behalf of the filmmakers. Well Go USA plans a traditional platform theatrical release in early 2018, with digital and home video to follow.