Charitable foundation to back projects exploring themes relevant to biomedical research.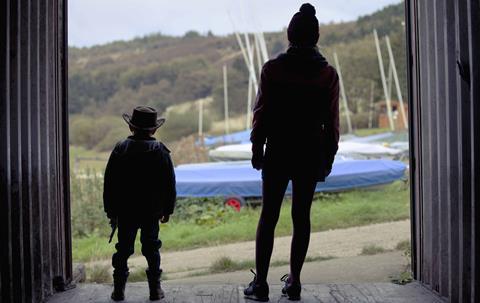 The Wellcome Trust, a global charitable foundation dedicated to improving health, has revealed plans to invest more money into feature films and TV dramas.
The London-based organisation has previously backed biomedical-related documentaries but it is only in the last 12 months that it has started to invest in fiction titles. It has invested £2.5m in film, television and games in the last year.
Meroë Candy, film and drama development manager of the Wellcome Trust, said: "Historically people have seen science in film as either science fiction or historical biopics around key figures in science.
"What we are trying to do is open up the world of science to filmmakers who are working across genres – from romantic comedy to drama to horror."
Backing comes in the form of both development funding of up to £10,000 per project and co-production funding of £40,000 per project.
In addition, the Wellcome Trust looks to invest up to £300,000 in two or three significant projects per year.
It currently has 15 drama projects in development, with films backed so far including Rachel Tunnard's upcoming feature How To Live Yours, starring Jodie Whittaker as a young woman going through an identity crisis following the loss of her twin brother, and Paddy Considine's next feature with Film4.
Eligible films must explore themes relevant to biomedical research, whilst filmmakers and writers must be prepared to collaborate with biomedical researchers with a view to actively exploring the research behind the subjects.
"We're interested in stories that explore the questions that biomedical science is trying to answer," said Candy.
"The kinds of topics that are explored in the projects we have supported range from post-natal depression, memory, genetics, the ethics of medical testing, addiction, HIV, autism, ageing, mental illness, grief and terminal illness, the impact of the environment and surgery."
There is no cap on the number of projects the Wellcome Trust can invest in per year.
"We have a budget, but we also want to support as many great projects as we possibly can, so if one comes our way, we will find a way to support it," said broadcast, games and film manager Iain Dodgeon.
"We want the money to enable people to do something they otherwise wouldn't have the resource to do. By spending more time on research and talking to people, you create something more compelling and engaging."
Screenwriting Fellowship
In 2013, the charity launched its annual Screenwriting Fellowship in partnership with the BFI and Film4, to honour a screenwriter or writer-director of exceptional talent whose work speaks with "originality and authenticity about the human condition", which is voted for by members of the film industry.
Following in the footsteps of previous winners Clio Barnard and Jonathan Glazer, this year's recipient will be unveiled on Nov 25 in London at a ceremony and after party, which has become a firm fixture on the film industry calendar.
Festivals
The charity is also ramping up its activities at UK festivals, including the Edinburgh International Film Festival where it launched its first "Ideas Lab" last year - a workshop aimed at bringing filmmakers together with scientists to generate discussion and ideas for potential film projects.
The Wellcome Trust has also curated an "Ideas and Science" strand at Sheffield Doc/Fest for the last seven years.
"We've had a fantastic response from the film industry. We are both exploring the human condition, just in very different ways," said Candy.
Industry events
By hosting a series of industry events, the Wellcome Trust also aims to provide filmmakers with access to a world of biomedical research, which might previously have appeared off limits.
Writers and filmmakers were offered bespoke access to last year's Forensics Exhibition held at the Wellcome Collection (which includes a huge biomedical library and collection of objects exploring the human condition), as well as a chance to meet experts in the world of forensics, an enduring theme of many TV dramas and features.
Candy added: "One of the things the Wellcome Trust offers beyond funding is access to interesting content. It's about giving oxygen to new ideas."