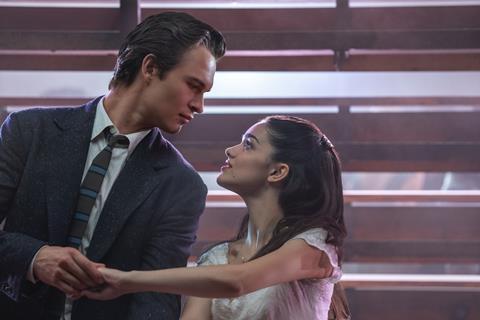 Steven Spielberg's Oscar hopeful West Side Story has been banned in Saudi Arabia and Kuwait and will not get a release via Disney in other select Gulf countries.

Sources said authorities in Saudi Arabia, where the inaugural Red Sea International Film Festival got underway on Monday, and Kuwait have not granted a release certificate for the musical remake from Amblin/20th Century Studios.
It is further understood that Disney, which handles distribution on films from its 20th Century Studios label, will also not release West Side Story in Bahrain, Oman, Qatar and UAE after refusing to comply with requests for cuts from censorship boards.
At time of writing Disney was believed to be preparing to open the film in the remaining countries in the Middle East.
It is understood authorities in the nations where the film will not open may have taken issue with a trans character in the musical called Anybodys played by Iris Menas, a non-binary actor. Issues of sexual identity are highly sensitive in the region and homosexuality is outlawed. Last month Disney/Marvel Studios' Eternals was pulled from cinemas in the region after it fell foul of cenors over the inclusion of gay character Phastos played by Brian Tyree Henry.
West Side Story is due to open in the US, UK and across much of the world this week and centres on two lovers from opposing gangs, the Jets and the Sharks. The 1957 Broadway stage play marked the Broadway debut by the late lyricist Stephen Sondheim and was adapted into a film in 1961 that went on to win 10 Oscars including best film and best supporting actress for Rita Moreno.
Disney had not returned calls to comment on the matter at time of writing.