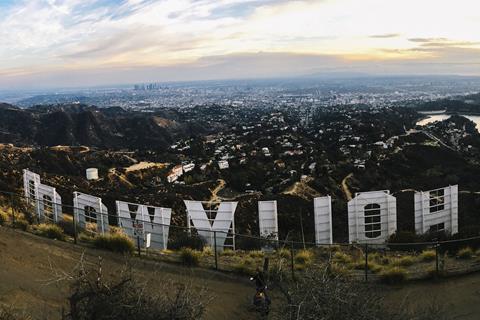 The Writers Guild of America (WGA) said on Monday (22) it had delivered an initial batch of more than 7,000 letters to the Hollywood agencies in which members fired their agents.
The Guild had not elaborated to Screen how it could verify that number at time of writing, however if accurate it represents a huge push in the ongoing power struggle with the agencies.
Last week the WGA, whose membership numbers some 15,000, said it would deliver the letters after the parties failed to reach an agreement over a new franchise agreement.
The Guild instructed membership that they were to fire their agents who belonged to agencies that had not signed on to its revised code of conduct by the time the negotiations deadline expired.
The Association Of Talent Agents did not comment on the delivery of letters.
The WGA told memnbers on Monday:
As of April 12, the WGA's records showed 8,800 current members with an agent. Today the Guild delivered a first batch of over 7,000 termination letters from WGA members to the non-franchised agencies.
99% of the members who signed the Statement of Support have fulfilled their pledge by terminating their non-franchised agencies.
These are astounding, powerful numbers.
Thank you. We've done what was necessary. Most of the writers who haven't yet signed termination letters are retirees or no longer actively working. Guild staff will reach out to that group while as writers we will move forward and focus on achieving our goal, which remains the same: to realign agencies' interests with the interests of writers.
The primary source of pressure on agencies to sign the Code of Conduct is their lack of writer clients. Therefore, adherence to Working Rule 23 remains the main responsibility of all Guild members. Please review the FAQ to be sure you are in full compliance.
Also vitally important is support for members who are without agents and looking for work. Your response to the call for solidarity and mutual assistance is inspiring: showrunners reading scripts, writers boosting other writers through mixers, hashtags, Google spreadsheets, or just one-to-one member outreach. We have also expanded Guild resources, and you can find them here.
We look forward to the day when we are all represented by agencies who have agreed to align their interests with ours; in the meantime, writers will continue working, continue supporting each other, and continue to prove that we can and will make the necessary change happen."