This week's key international events.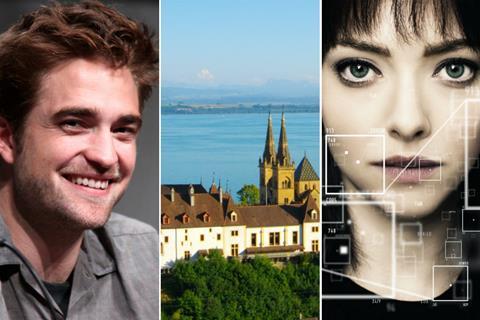 Saturday July 7
Robert Pattinson will receive the honorary festival president's award at the Karlovy Vary closing ceremony. The closing film of the festival is Gilles Lelouche's Sink Or Swim.
The German premiere of Andrew Niccol's thriller Anon, starring Clive Owen and Amanda Seyfried, will close the 36th Munich Film Festival, followed by the festival's awards ceremony.
Tuesday July 10
A board meeting of the Locarno Film Festival will discuss the progress of the ongoing search to find a successor to artistic director Carlo Chatrian for 2019.
The Galway Film Fleadh opens in Ireland and runs until July 15.
Wednesday July 11
At 10.30am, outgoing artistic director Carlo Chatrian will present the programme of the 71st Locarno Film Festival from a press conference in Bern, Switzerland. This will be Chatrian's final year in the role before he takes over as co-director of Berlin Film Festival.
Thursday July 12
The 22nd Fantasia International Film Festival will open in Montreal with Daniel Roby's Dans La Brume, a France-Canada co-pro thriller starring Romain Duris, Olga Kurylenko, and Fantine Harduin. The festival runs until August 1, with special events including a live score screening of 1911 Italian genre film L'Inferno, one of the first full-length feature films to have been made.
The Emmy Award Nominations are announced in the US, 08:25 PT / 11:25 AM ET
Ongoing
Neuchatel Fantastic Film Festival continues in Switzerland. Titles competing in competition include Swiss premieres of Ari Aster's Hereditary and Cannes titles Climax (Gaspar Noé), Under The Silver Lake (David Robert Mitchell) and Diamantino (Gabriel Abrantes, Daniel Schmidt).