White Horse Pictures and Studiocanal will launch international sales in Cannes on Ron Howard's authorised documentary about The Beatles' early career.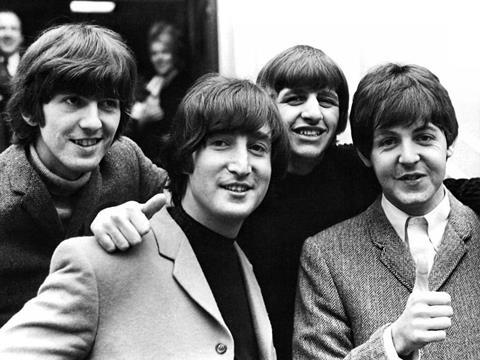 The companies will show new material from the film, now in post-production, including fresh footage from Fab Four's early performances.
White Horse Pictures, which launched last year and recently premiered the Ford Mustang doc A Faster Horse in Tribeca, represents US rights with Scott Pascucci in consultation with Apple Corps Ltd and Imagine Entertainment.
The documentary explores The Beatles' inner workings and relationships and will trace their path from the early days at Cavern Club in Liverpool through the touring years to the final concert in Candlestick Park, San Francisco, in 1966.
One Voice One World (OVOW) brought the project to Apple Corps and has conducted extensive research and compiled home movies and photos of the band. OVOW's Matthew White, Stuart Samuels and Bruce Higham are co-producing the film.
Grammy-winning music producer Giles Martin will restore sound from the concerts.
White Horse's Nigel Sinclair produces with Pascucci, Brian Grazer of Imagine Entertainment and Howard. Apple Corps' Jeff Jones and Jonathan Clyde are executive producers with Imagine's Michael Rosenberg and White Horse's Guy East.
The producers said the film has the full cooperation of Paul McCartney, Ringo Starr, Yoko Ono Lennon and Olivia Harrison.
"Ron is providing an all-access backstage VIP pass to The Beatles, giving fans fascinating insights on the band and the ability to experience what it was like on the inside," said Sinclair.
Studiocanal evp of international production and acquisitions Ron Halpern said, "Studiocanal is excited to work with Apple, White Horse and Imagine on this world-class project. There are so many extraordinary things people are going to be seeing for the first time. We're really proud to distribute it directly in all our five Studiocanal territories."
Head of sales Anna Marsh added, "Studiocanal is delighted to be bringing to the market a film from such a phenomenal director about such a phenomenal band."