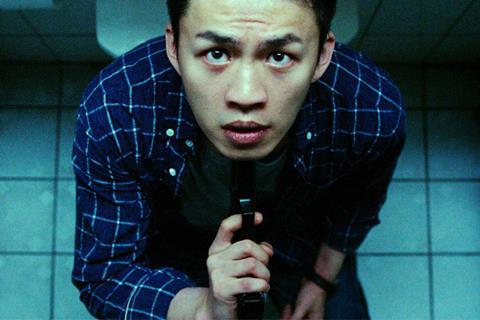 Wild Bunch has acquired world sales rights to Taiwan-based director Wi Ding Ho's drama Cities Of Last Things ahead of its premiere in Toronto's Platform section next month.
The Paris-based international sales powerhouse will handle most territories including North America, Japan and Europe but excluding France, Taiwan, China and additional Asian territories.
The non-linear drama revolves around an ordinary man's relationships with three women, focusing on one night with each of them which resulted in a life-changing event.
"Only in film and literature, does the creator have the freedom to reorganise the temporal order to re-tell a story from a unique point of view, in this case, looking at someone's life in reverse order," said Malaysian-born Ho.
TIFF director and CEO Piers Handling highlighted the film's structure when announcing its inclusion in the Platform line-up, saying: "It's possible to tell the story in a conventional way, and Wi Ding Ho chose to disrupt that."
Ho was previously at TIFF with his 2009 debut feature Pinoy Sunday, which also played at Busan and when on to win him the best new director award at Taiwan's Golden Horse Awards.
His earlier short films Respire and Summer Afternoon were both selected in Cannes.
Cities Of Last Things, which will premiere on Sept 8 at TIFF, is Ho's most international production to date. The director has drawn together international production and creative partners, hailing from Taiwan, China, United States and France.
The cast includes rising Chinese actor Hong-Chi Lee, who won best new performer in the Golden Horse Awards for 2015 drama Thanatos Drunk and was recently seen in Cannes critical hit Long Day's Journey Into Night; veteran Taiwanese actor Jack Kao; French actress Louise Grinberg, whose recent credits include The Prayer; Chinese actress Lu Huang, whose recent credits include Suburban Birds, and Stone from cult Taiwanese band Mayday.
It is mainly in Mandarin with some English and French dialogue.
French cinematographer Jean Louis Vialard, whose credits include Tropical Malady, is also attached to the film shot in 35mm, alongside compatriot music composer Robin Coudert of French-band Phoenix, whose feature credits include Maniac and Revenge.
Ho spearheaded the project with the support of producers Chih-Hsin Hu, Winnie Lau, Alexis Perrin and Ronan Wong.
His Taiwan-based production house Changhe Films co-produced the feature with China-based Hymn Pictures, Singapore's MM2 Entertainment, Ivanhoe Pictures, which is currently riding high on the success of Crazy Rich Asians, and French producer Perrin's Paris-based Rumble Fish.
Additional production support came from Kaohsiung City Government, the Ministry of Culture of Taiwan, Taipei City's Department of Cultural Affairs and the Ile de France Region.