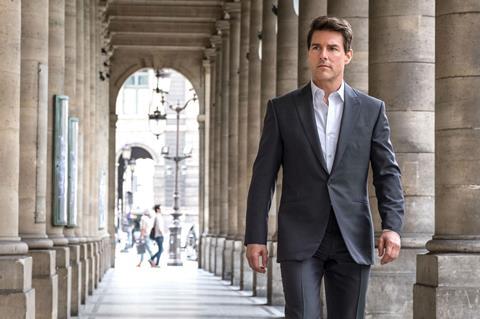 Paramount Pictures is among the companies making its debut at the fourth edition of Distributor Slate Days, the UK networking event for film distributors and exhibitors.
Taking place on Tuesday 18 and Wednesday 19 September at London's Picturehouse Central cinema, this year's edition is organised by Film Hub London and Film Hub Scotland, funded by the BFI Film Audience Network, as part of the wider membership development programme of activity running throughout the year.
At the event, 25 distributors of all sizes will present their upcoming slates to over 300 exhibitors, ranging from multiplexes to indie cinemas and local film clubs.
As well as Paramount's inaugural year, Sky Cinema, Kaleidoscope, Day for Night, Bulldog Film Distribution and Modern Films will all appear for the first time.
The first day will see distributors present marketing and audience development plans for new titles, with a second day of 'speed dating' sessions for distributors and exhibitors meeting with specialists to discuss new opportunities and diversity, inclusion and access in the industry.
Adrian Wootton, chief executive of Film London and the British Film Commission, said, "Distributor Slate Days has become firmly established in the industry calendar as the UK's annual event dedicated to networking and collaboration between distributors and exhibitors. We are thrilled to welcome new distributors and industry professionals this year and look forward to what promises to be a packed and exciting agenda.
Jaki McDougall, chief executive of Glasgow Film, Film Hub Scotland, added, "It's vital to bring exhibitors and distributors together, and this collaborative, creative approach to member support and development will enable the sector to thrive, forging important and productive relationships."
Attending exhibitors must be part of the BFI Film Audience Network; further information is available here. The event is in partnership with Picturehouse Central and MUBI, supported by ComScore, MPS, Éclair and Filmbankmedia.