Drama starring Reese Witherspoon, from Dallas Buyer's Club director Jean-Marc Vallée, gets awards slot.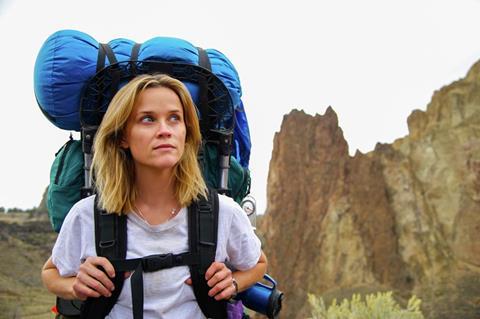 Fox Searchlight Pictures has set Jan 16, 2015 as the UK release date for Wild.
Distributed by Twentieth Century Fox, the film will debut at the Telluride Film Festival today (Aug 29) before screening at Toronto on Sept 8. It will be released in the US on Dec 5.
The drama, starring Oscar-winner Reese Witherspoon (Walk the Line), is directed by Jean-Marc Vallée, whose Dallas Buyer's Club was nominated for six Academy Awards earlier this year, winning three.
Wild is based on the true story of bestselling author Cheryl Strayed, who chose to hike solo for 1,100-miles as a way to recover from a recent catastrophe.
Based on Strayed's book of the same name, the screenplay was written by Nick Hornby (An Education).
Wild also stars Laura Dern, Thomas Sadoski, Michiel Huisman, Gaby Hoffmann and Kevin Rankin.
Producers are Pacific Standard's Witherspoon and Bruna Papandrea with River Road Entertainment's Bill Pohlad. Executive producers are Hornby, Bergen Swanson and Nathan Ross, Vallée's producing partner.