EXCLUSIVE: Distributor picks up French rights to new documentary from Room 237's Rodney Ascher [pictured].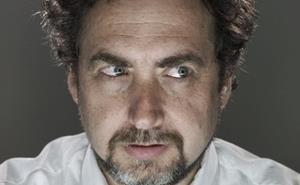 Wild Side Films has acquired French rights from Content to Rodney Ascher's The Nightmare.
Content commenced sales on the documentary at the AFM in Santa Monica last November.
The Nightmare was sparked by Ascher's personal experiences and follows a disturbing investigation into demonic visions undergone by victims of sleep paralysis.
The genre title comes from the Preferred Film & TV joint venture between Content and Ross M Dinerstein and Kevin Iwashina, who produce The Nightmare with Glen Zipper.
Content's Jamie Carmichael served as executive producer and represents North American rights with Iwashina. Tim Kirk is the co-producer.
"It's a great testament to Rodney's talent, combined with such an original and terrifying concept, that two of the finest distributors in the business have joined the film early," said Content head of sales Harry White.
Wildside's Manuel Chiche added: "We are very proud to be on board Rodney Ascher's new feature. We have been very impressed by his vision on Room 237 and his huge sense of details."
Content is also handling international sales at the EFM on Preferred Film & TV's The Diabolical.