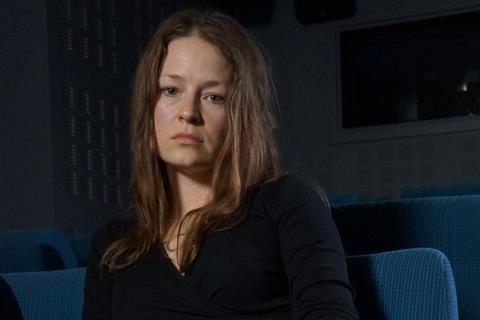 Danish screenwriter Ingeborg Topsøe, fresh off the buzzy Berlinale world premiere of Wildland, is in Los Angeles this week shopping her new drama series Moths.
The eight-episode series will be a co-production between NBCUniversal International Studios and UK-based Buccaneer Media (Marcella). Executive producers are Tom Coan (NBCU) and Buccaneer's Anna Burns, Tony Wood and Richard Tulk-Hart.
The team will meet in Los Angeles this week with other potential partners including the major streaming platforms and cable channels.
The plot follows Elizabeth, an American college student who is told that her older sister Katherine has committed suicide while living in Tokyo working at a scientific lab. Elizabeth doesn't believe that explanation for her sister's death and goes to Japan to learn more about her sister's life.
"It's a quiet thriller, it plays with hooks and suspense," the writer told Screen during the Berlinale.
"In exploring the mystery of her sister's death, retracing her sister's steps, she realizes, 'How can you be close to someone?' She's finding out all these things she didn't know about her."
Topsoe said the project started with a feeling to explore "the idea of human connection, can you ever really know another human being? Or is it your subjective idea of them?" The show also examines how technology can connect us more than ever, but also make us more disconnected.
Origins
Anna Burns, development producer at Buccaneer, read the Wildland script several years ago and contacted Topsøe, who then pitched her the idea for Moths. "She came to us with a couple of pages, she describes it as a feeling she has that she wanted to explore, about connection and this mystery that another human being holds."
Separately, NBCUniversal International's SVP of scripted programming Tom Coan had also read the Wildland script more than two years ago and had recruited Topsøe's to write one episode of the Hanna series directed by David Farr. "I was dead certain that I needed to be in business with her. There's something undeniable about her storytelling and view on the world," he said of Topsøe. "I knew we'd want to work with her on something else."
During development, Buccaneer brought the show to NBCU. Coan said the project also fits in with the company's aims to "do projects that have global scope… this was a show written by a Danish writer, developed by a British company, about an American college student who goes on this journey to Japan. That ambition drew us to it."
The partners expect to appoint a Japanese production services company but don't necessarily need a Japanese commissioning partner to get the show greenlit.
No directors are attached yet.
Topsøe studied philosophy in Denmark before studying at UCLA and then earning a screenwriting MA at the UK's National Film and Television School (NFTS).
Jeanette Nordahl's Wildland is Topsøe's second feature after she previously wrote Milad Alami's The Charmer. She also wrote Mahalia Belo's BIFA-winning short Volume.
Topsøe is represented by Marnie Podosat London-based Under New Mgmt.