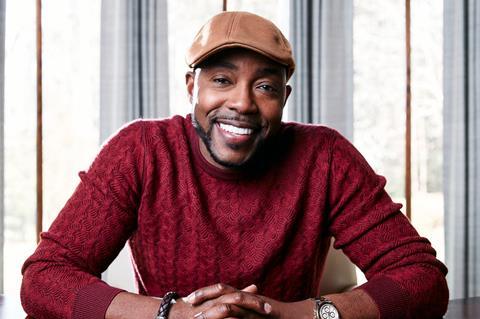 Hollywood and TV producer Will Packer is the Academy's latest pick to produce the Oscars telecast in the organisation's ongoing battle to make the ceremony broadly appealing amid an ongoing ratings decline.
Packer will take charge of the 94th Academy Awards on March 27 2022. He founded Will Packer Productions and Will Packer Media and has produced or served as executive producer on the likes of Straight Outta Compton, What Men Want, the Ride Along films, the Roots remake, Blackballed and That Girl Lay Lay.
Shayla Cowan, chief of staff of Will Packer Productions and Will Packer Media, will serve as co-producer.
Academy president David Rubin and CEO Dawn Hudson said Packer was "a powerhouse producer" who was "already bringing a boundless energy and a focus on innovation to this year's Oscars, to entertain the widest spectrum of fans."
"The power, the beauty, the romance of the imagery in movies has always attracted me," said Packer. "I'm fully embracing the challenge of bringing an ode to one of the most iconic mediums in the world to life. What an honour!"
The 93rd awards show on April 25th this year produced by Steven Soderbergh, Stacey Sher and Jesse Collins was carried out under strict Covid protocols and drew an all-time low 10.4m viewers, dropping nearly 56% against the 23.6m who tuned in for the 2020 ceremony. The challenges of mounting a delayed show during a pandemic, allied to a low-key field of contenders in the absence of studio releases, did not help the telecast producers.
The telecast's TV audience has been in decline for years. Industry watchers have cited awards show fatigue and different ways of watching ceremonies as possible reasons, while some have suggested younger viewers in particular are impatient with advertisements which bring in multiple millions of dollars for broadcaster ABC.
The impact has also been felt by other awards shows although the Emmys last month bucked the trend as linear broadcast viewership on CBS climbed 16% on the ABC broadcast in 2020 and drew an audience of 7.4m according to Nielsen. However it dropped 34% against the last time CBS broadcast the ceremony in 2017.
The 94th ceremony is scheduled to take place at the Dolby Theatre at Hollywood & Highland Center in Hollywood and will be televised live on ABC and in more than 200 territories worldwide.