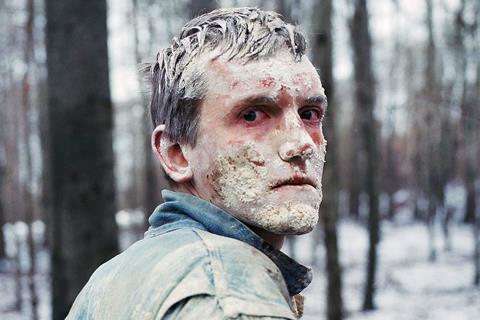 Hlynur Pálmason's psychological drama Winter Brothers won the Grand Prix at the 23rd Vilnius Film Festival 'Kino Pavasaris'.
The international jury for the newly created European Debut Competition declared the film "heralds a new voice in arthouse cinema".
The Danish-Icelandic co-production, which premiered at Locarno last summer, also picked up the best actor award for Elliott Crosset Hove.
Winter Brothers is being handled internationally by New Europe Film Sales.
The jury gave the best actress award to Darya Zhovner for her role in Kantemir Balagov's coming of age drama Closeness, while the best director prize went to Bertrand Mandico for his experimental debut The Wild Boys.
Vilnius hosted a FIPRESCI jury for the very first time: the international film critics presented their prize to German filmmaker Robert Schwentke for his Second World War drama The Captain.
Further prize winners included Ravens, the debut feature by Swedish director Jens Assur, which won the Cineuropa award, and Dorota Kobiela and Hugh Welchman's Loving Vincent which won the audience award.
Best pitches at Meeting Point Vilnius
Director Marija Stonyte and producer Giedre Zickyte picked up two awards at the parallel industry event Meeting Point Vilnius (MPV) for their documentary project Gentle Warriors.
An international jury presented the Lithuanian-Estonian co-production with the prize for the best Lithuanian project, sponsored by the AVAKA rights association, and the Vilnius Film Cluster Postproduction prize.
Gentle Warriors, which is being handled internationally by Paris-based Cat&Docs, had previously been pitched at the 2017 edition of When East Meets West and received a special mention at the Agora Doc Market in Thessaloniki last month.
The Baltic View and Noir Lumiere Digital Storage and Promotion Prize went to the Lithuania-Bulgarian creative documentary project Exemplary Behaviour which will be completed by the director Nerijus Milerius for the late Audrius Mickevicius.
In addition, three projects from the Meeting Point's 'Coming Soon' session have been selected to take part in the Vilnius Goes to Cannes showcase in the industry screenings section at Cannes next month.
The three films chosen for 2018 are:
Russia Today (dir. Annegret Sachse) - a documentary about everyday life in the city of Kaliningrad, which will be handled internationally by Syndicado
Eva (Kristian Riekstins) - a thriller produced by Gints Grube of Mistrus Media
Isaac (Jurgis Matulevicius) - a drama about a Lithuanian activist haunted by the guilt of killing a Jew in a garage massacre in 1941, produced by Film Jam.
This year's edition of MPV featured a total of 23 works in progress from all over Europe including upcoming films by Darya Zhuk (Crystal Swan), Laila Pakalnina (Spoon) and Ketevan Nozadze (Stalin Today).
In addition, international guests including programmers from the Berlin, Karlovy Vary, San Sebastian, Cluj, Cottbus, Lübeck, and Tallinn film festivals, were in town for a programme of industry screenings.