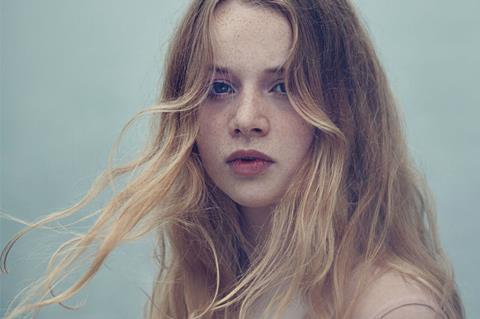 Blue My Mind, the debut film from Lisa Brühlmann, won three awards at the 21st Swiss Film Awards in Zurich tonight (March 23).
The film, a coming-of-age story imbued with elements of body horror, received best fiction film, best screenplay and best actress for Lena Wedler.
See below for the full list of winners
Brühlmann's film world premiered in the New Directors section at the 2017 San Sebastian Film Festival, and won the Golden Eye and Critics' Choice awards at Zurich Film Festival last year.
Best documentary was awarded to Jean-Stéphane Bron's The Paris Opera, a behind-the-scenes look at the celebrated French performance, while Swiss director Marcel Gisler's Mario picked up best actor for Max Hubacher and best performance in a supporting role for Jessy Moravec. Gisler has previously won Swiss Film Awards for F. Est Un Salud in 1999 and Electroboy in 2015.
Jan-Eric Mack won best short film for Facing Mecca, which was on the 2018 Oscar shortlist for best live action short, while the honorary award was given to Swiss animation artist Georges Schwizgebel in recognition of his work across five decades.
Swiss Film Awards 2018 winners
Best Fiction Film: Blue My Mind, Lisa Brühlmann, Tellfilm Gmbh

Best Documentary Film: The Paris Opera, Jean-Stéphane Bron, Bande À Part Films
Best Short Film: Facing Mecca, Jan-Eric Mack, Dschoint Ventschr Filmproduktion Ag
Best Animation Film: Airport, Michaela Müller, Schick Productions
Best Screenplay: Blue My Mind, Lisa Brühlmann, Tellfilm Gmbh
Best Actress: Luna Wedler in Blue My Mind by Lisa Brühlmann
Best Actor: Max Hubacher in Mario by Marcel Gisler
Best Performance In A Supporting Role: Jessy Moravec in Mario
Best Film Score: The Little Witch, Diego Baldenweg, Lionel Vincent Baldenweg, Nora Baldenweg
Best Cinematography: Pure Charcoal, Pio Corradi
Best Film Editing: Almost There, Gion-Reto Kilias
Honorary Award: Georges Schwizgebel
Special Academy Award: Thomas Nellen, for make-up in Christine Repond's Vacuum