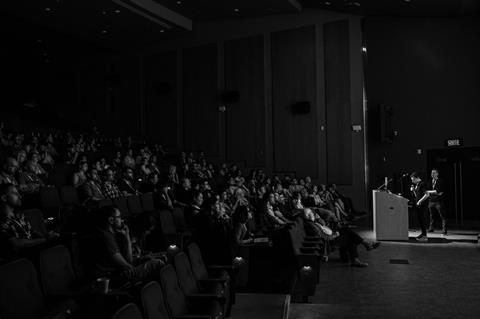 Female directors are behind 70% of the first wave of genre projects participating in Frontières International Co-Production Market, which as previously announced will take place online from July 23-26.
Filmmakers at the event will pitch and present their projects, all in advanced development and early financing stage, to invited industry representatives including producers, distributors and financiers, followed by one-on-one meetings.
Among the line-up are Frontières' first project from Switzerland, Simon Jaquemet's (The Innocent) Electric Child; Yellow Veil Pictures' horror sci-fi Tell Them What You Saw; Lest We Be Devoured from the producers of SXSW selection Psycho Goreman; The Nightmare, the feature directorial debut by Kjersti Helen Rasmussen, writer of Norwegian disaster thriller The Tunnel (Tunnelen); and UK sci-fi thriller Ice from writer/director Stéphanie Joalland.
Click here for the complete list. Notable genre films that started out as Frontières projects include Raw, Turbo Kid, and Vivarium.
The second wave will be announced in June ahead of the Frontières Platform at the Cannes virtual market on June 25, when events will include a proof of concept presentation of projects in the late finance and packaging stages, and a buyers showcase of recently completed films or works-in-progress.
The Co-Production Market is one of three annual Frontières industry events. Besides the Cannes Platform, organisers anticipate the return of the Finance & Packaging Forum in February 2021.