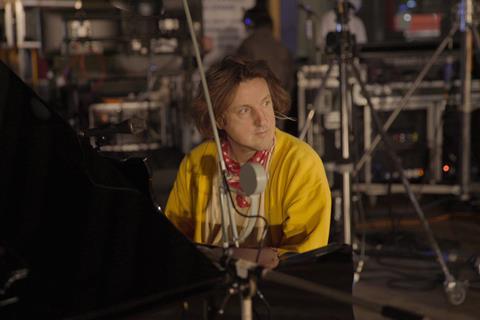 The World Soundtrack Awards (WSA), taking place annually at Film Fest Gent, is pairing 25 composers with 25 filmmakers for a short film project called 25 x 2 to celebrate the festival's 50th anniversary.
Composers including Howard Shore, Patrick Doyle and Daniel Pemberton have composed a short piece of music (1-2 minutes) with many recorded by the Brussels Philharmonic orchestra. Filmmakers Including Terence Davies, Radu Jude, Paul Schrader, Naomi Kawase and Ildikó Enyedi are now creating shorts based on the scores.
The shorts will be presented at this year's Film Fest Gent, which runs October 10-21, as well as on Vimeo, YouTube and at S.M.A.K., the Municipal Museum of Contemporary Art in Ghent.
The director/composer pairings will be announced at a later date.
Composers:
Florencia di Concilia
Shigeru Umebayashi
Gustavo Santaolalla
Eiko Ishibashi
Mihály Vig
Alex Heffes
Arnaud Rebotini
Jung Jae-il
Gabriel Yared
Daniel Pemberton
Colin Stetson
Nainita Desai
Daniel Hart
Evgueni Galperine
Teresa Barrozo
Rachel Portman
Pauchi Sasaki
Amine Bouhafa
Gabriel Chwojnik
Abel Korzeniowski
Dirk Brossé
Patrick Doyle
Tsar B
Howard Shore Anne Dudley
Directors:
Terence Davies
Radu Jude
Jacqueline Lentzou
Laura Citarella
Alexandre Koberidze
Alexandre O. Philippe
Helena Wittmann
Jayro Bustamante
João Pedro Rodrigues
Paul Schrader
Ildikó Enyedi
Brillante Mendoza
Alain Gomis
Bi Gan
Jia Zhangke
Diana Cam Van Nguyen
Jessica Beshir
Naomi Kawase
Sine & Imge Özbilge
Anthony Chen
Meltse Van Coillie
Juanita Onzaga
Jessica Woodworth