Dubai International Film Festival (DIFF) is teaming with the British Film Institute (BFI) and the British Council on a new initiative, The Writers' Room, which aims to foster creative exchange between the UK and the Arab world.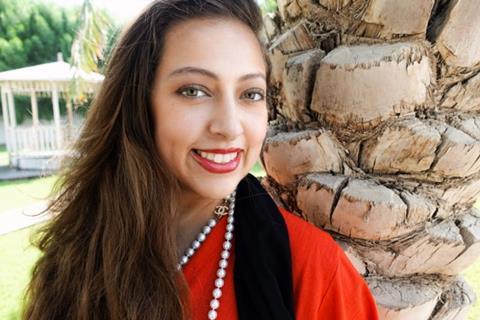 Launching today at DIFF, the three-day forum brings together three writers from the UK and three from the Arab world, who will take part in script workshops, a masterclass and discuss their scripts with UK and Arab industry professionals.
"This is a cultural exchange, not a business initiative – it's about bringing creative people together to develop strong projects and ideas," said Dubai Film Connection director Jane Williams. "It also about how you find an audience for these projects outside their home territory."
The three UK writers are Sara Ishaq with The Station, Omar El Khairy with Dress Circle and Joseph Bull and Luke Seomore with Heaven Is Dark. The three writers from the Arab world include the UAE's Amal Al Agroobi with Doris Domestic, Jordan's Darin Sallam with Farha and Egypt's Hala Lotfy with The Bridge.
UK industry professionals involved in the initiative include script editor Ludwik Smolski, Modern Films managing director Eve Gabereau and Artificial Eye head of acquisitions Cate Kane. Professionals from the Arab world include Lebanese filmmaker Ghassan Salhab and Egyptian producer Mohamed Hefzy. Ellis Driessen is managing the initiative.
"During the next few days of development and feedback, I hope to improve and finalise my script," said Amal Al Agroobi. "I'm looking forward to seeing the response from the producers and various other film professionals that we are meeting during the one-to-one sessions."
Heaven Is Dark co-writer Luke Seomore said: "Dubai Writers' Room will be a great place to add unique details to our script. Getting the Arabic perspective will give us personal insights that you can't find through traditional research. Those details and idiosyncrasies can really bring a script alive."
The initiative is being held as part of a UK Spotlight at DIFF, celebrating the UK/UAE 2017 Year of Culture, which also includes a Best Of British day in the Forum and a selection of UK films in Cinetech and the DIFF programme.