Lucrative prize goes to the Indian director of Parched.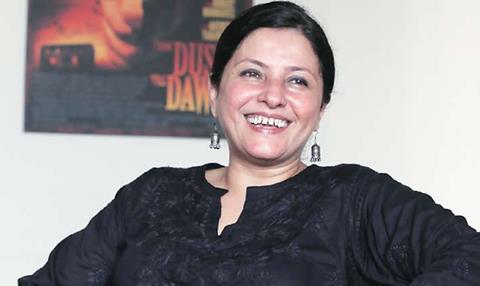 Leena Yadav, the Indian director of drama Parched, has been chosen as the winner of the new Stockholm Impact Award, from the Stockholm International Film Festival (Nov 11-22) and the City of Stockholm.
Yadav is given $114,000 (1 million SEK) to support upcoming film projects.
Parched, which had its world premiere in Toronto Special Presentations, is set in a rural Indian village, where three women begin to break from misogynistic traditions.
The jury for the award included artist Ai Weiwei (who designed the trophy), filmmaker Ida Panahandeh, and Linus Tunstrom director of Uppsala City Theatre.
The jury said, "Through superb acting, giving a unique insight into the minds and hearts of women in rural India, told with colorful, sensual cinematography, this film is a paradoxical celebration of life, in spite of tough circumstances, creating both anger and joy, giving fuel for debate as well as hope for change, when addressing a burning question that affects, not half, but the whole of our society."
Yadav will receive the award at the festival ceremony on Nov 20.
The award is intended to "support headstrong filmmakers who are not afraid to bring up burning topics in contemporary society."
The other filmmakers nominated for the Stockholm Impact Award were Lisa Aschan for White People (Sweden), Juval Delshad for Baba Joon (Israel), Erik Matti for Honor Thy Father (Philippines), Mélanie Laurent and Cyril Dion for Tomorrow (France), and Matias Meyer for Yo (Mexico, Canada, Switzerland, Dominican Republic).