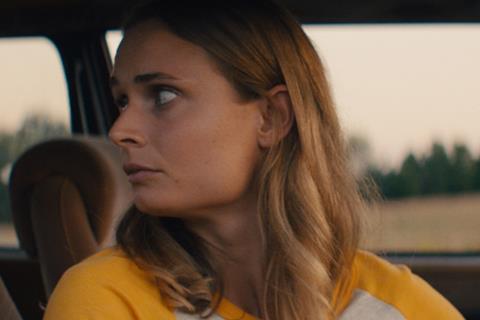 New York and Los Angeles-based sales company Yellow Veil Pictures has announced at virtual AFM a raft of sales on genre festival selections Honeydew, Depraved, Harpoon, and Sator, among others.
Signature Entertainment has acquired all UK and Ireland rights for Honeydew in the UK and plans a late first quarter release through its genre label Frightfest Presents.
I-On New Media has picked up German-speaking Europe to Devereux Milburn's debut feature, which was originally set to premiere at Tribeca in the Midnight section and centres on a young couple who take shelter with a strange farmer and her son. Sawyer Spielberg, Malin Barr and Barbara Kingsley star.
Yellow Veil has sold five titles to Polish distributor Art-House: Larry Fessenden's reanimation horror Depraved, Rob Grant's ocean survival comedy thriller Harpoon, Josh Lobo's horror I Trapped The Devil, A.T White's apocalyptic drama Starfish, and Matthew Pope's Southern Noir Blood On Her Name.
Pope's film also sold to Koch Films for German-speaking Europe and One2See Movies—Two Tall Guys for Benelux.
French SVOD platform Shadowz acquired Starfish, Depraved, and Harpoon, and Harpoon sold to China's Virtual Cinema and La Aventura in Spain.
Tilman Singer's possession-horror Luz found a home in Russia with Kinologistika LLC, and Jordan Graham's forest-set supernatural horror Sator went to Umbrella Entertainment for Australia and New Zealand.
Hugues Barbier, Justin Timms, and Joe Yanick negotiated all deals for Yellow Veil.
The company launched at the 2018 Frontières market at the Fantasia International Film Festival with Luz. It also acts as the festival agent for Shudder's La Llorona, Blood Quantum, Horror Noire, and The Ranger.