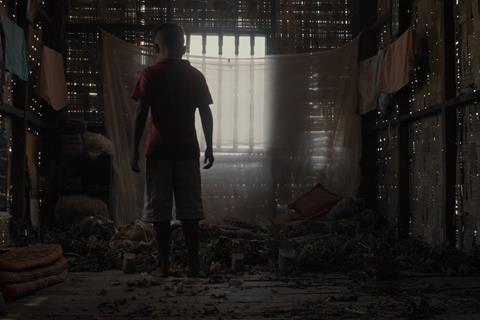 Yellow Veil Pictures has acquired North American rights to Mattie Do's Laotian time travel feature The Long Walk, which will be the second film from the new distribution division announced last week.
The company plans an early 2022 release on the story of an elderly man with the power to travel back in time who trespasses into his own past with powerful consequences.
The Long Walk received its world premiere at the 2019 Venice Film Festival in the Giornate degli Autori section and went on to screen at Toronto, Fantastic Fest, and Sitges.
Do's second film Dearest Sister represented Laos in what was known as the foreign language feature film category at the 90th Academy Awards in 2018.
Christopher Larsen wrote the screenplay and producers are Do, Larsen, Annick Mahnert, Justin Deimen, Anousone Sirisackda, and Abhi Rastogi. Jeremy Sim and Terence Kong served as executive producers.
The film was financed and produced by 108 Media and Aurora Media Holdings in Singapore. Yellow Veil acquired rights from 108 Media at the Southeast Asian Film Financing Project Market in Singapore.
The deal was negotiated by Yellow Veil Pictures co-founders Justin Timms, Joe Yanick, and Hugues Barbier with 108 Media Corp's Jordan Nutson on behalf of the filmmakers.
Yellow Veil's first North American release will be Swedish genre title Knocking.