Anne Feret joins cinema technology company.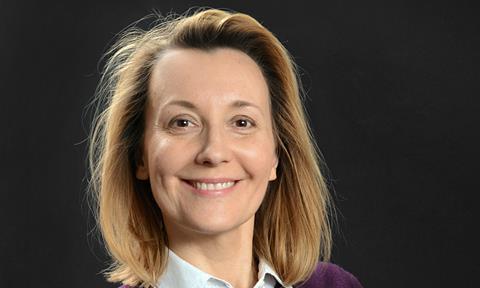 European cinema technologies specialist Ymagis Group has hired Anne Feret to head up its post production activities through its Eclair banner.
In the role of vice resident, Europe for the post production division, she will be based in Paris and report directly to Christophe Lacroix, senior vice president at Eclair.
For the past eight years, Anne Feret was the international sales administrator and vice president of the cinema arm of Zodiak Rights-Banijay Rights.
Lacroix commented on the hire: "We are delighted to be working with Anne Feret. With the expertise she has acquired throughout her career and her stellar track record, we will be able to increase momentum in our sound and image post production services, both at a technical level with EclairColor as well as in terms of our new production formats.
Feret added: "I am delighted to be working with Christophe Lacroix and the Eclair teams in Vanves and our sites across Europe as we celebrate the 110th anniversary of the brand.
"This is the start of a new adventure in a rapidly changing sector driven by innovation with new technologies such as our EclairColor HDR solution and UHD 4K. All my energy and expertise are already focused on creating growth opportunities and increasing synergies through our different sites to achieve our expansion goals in Europe."