Ymagis to acquire Éclair's operating activities, assets and holdings in subsidiaries in France, Germany and Morocco.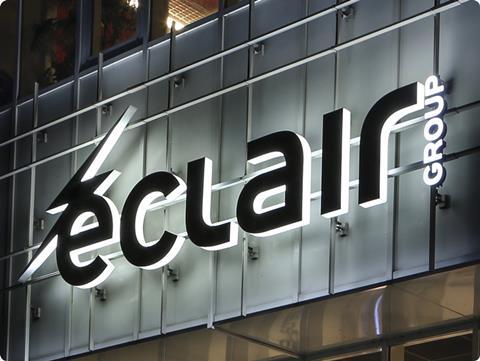 Digital cinema technologies specialist Ymagis Group has had its takeover bid to acquire the Eclair Group's business accepted by the Nanterre Commercial Court.
The move comes as Eclair face an uncertain future in the wake of declining revenues. The company, originally established in 1907, previously made a large portion of its income from photochemical work and, according to Ymagis, has struggled to adapt "to the transition of the whole industry from film print to digital".
As part of the takeover, Ymagis will create two new subsidiaries with a view to developing them internationally: Éclair Media SAS, which will absorb Éclair's content distribution and localisation services; and Éclair Cinema SAS, which will be responsible for post-production and restoration.
Ymagis will take on 233 of Éclair's 320 staff, and will contribute $238,000 (€217,000) to a redundancy programme for any employees not kept on.
They will pay a further $736,000 (€670,000) to acquire Eclair's assets and will assume responsibility for $370,000 (€337,000) owed to suppliers.
Jean Mizrahi, chairman and CEO of Ymagis, said: "This transaction will create an alliance between tradition and modernity and is part of our strategy to develop our business portfolio.
"Eclair will help Ymagis Group offer new services to content providers, with promising opportunities for further international expansion", said Jean Mizrahi, chairman and CEO of Ymagis.
"The goal is to help Eclair recover its past glory."