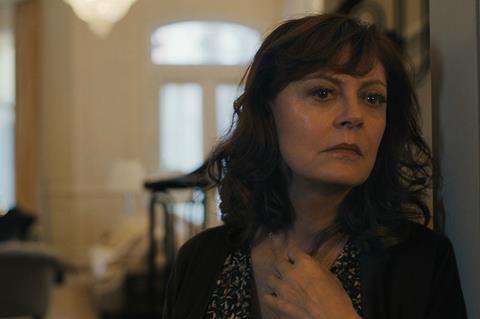 YouTube has partnered with Roadside Attractions on the theatrical release of Susan Sarandon drama Viper Club, which receives its world premiere in Toronto next month.
Iranian-American Maryam Keshavarz directed the film, which also stars Matt Bomer, Lola Kirke, Adepero Oduye, Sheila Vand and Edie Falco.
Viper Club will open theatrically on October 26 and will be made available on YouTube Premium in 2019.
The story centres on a veteran ER nurse who discovers a clandestine community of journalists, philanthropists and advocates who might be able to help her free her war correspondent son from the clutches of a terrorist group.
Keshavarz, whose first film Circumstance opened through Roadside in 2011, wrote the screenplay with Jonathan Mastro. Anna Gerb, Neal Dodson, and J.C. Chandor, the filmmaking team behind Margin Call and All is Lost, served as producers.
"Susan Sarandon's emotional, tour de force performance anchors Viper Club," said Roadside's Howard Cohen and Eric d'Arbeloff. "She brings incredible humanity to a woman who, after being slow-walked by the government, takes matters into her own hands in a clandestine effort to free her captive son. It's a compelling, timely story brilliantly captured and told by Maryam, and we are excited to be partnering with YouTube to bring the film to theaters this fall."
"Susan Sarandon immediately drew us into this emotional drama, and Maryam Keshavarz lends her unique perspective as an Iranian-American filmmaker," said Susanne Daniels, global head of original content at YouTube. "The extremely talented cast delivered powerful performances and we are thrilled to debut this film at the Toronto International Film Festival and partner with Roadside to bring the film to theaters this fall."
Cohen negotiated the deal for Roadside Attractions.