Actor-director to present new comedy-drama Wish I Was Here.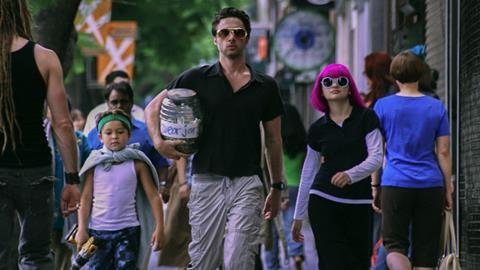 US actor Zach Braff is to present his romantic comedy drama Wish I Was Here at Zurich Film Festival (Sep 25 - Oct 5).
Braff wrote the screenplay, directed, co-produced and also stars in the film, which became one of the first major productions to take advantage of Kickstarter crowdfunding.
Producer Michael Shamberg will accompany Braff at the festival. Shamberg is set to receive the Career Achievement Award prior to the premiere on Sep 26 at the Cinema Corso.
Wish I Was Here stars Braff as a man at a crossroads, which forces him to examine his life, his career, and his family. The film co-stars Kate Hudson, Joey King, Pierce Gagnon and Adam Braff, who co-wrote the screenplay.
The film debuted at the Sundance Film Festival in January, was released in the US in July and will receive its theatrical release in the UK this weekend.
Braff starred in US sitcom Scrubs before directing, writing and starring his first feature, Garden State (2004), which picked up critics awards and a Grammy for its soundtrack.