EXCLUSIVE: Deals on Becoming Zlatan include Studiocanal for UK, Bac for France and Alamode for Germany.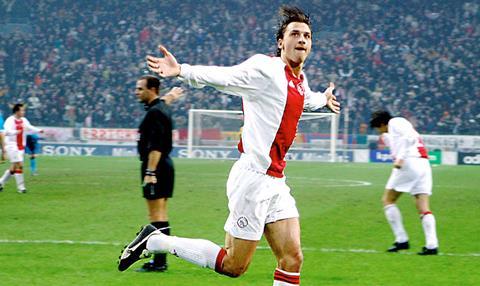 Studiocanal, Alamode and Bac Films are among a raft of distributors to acquire football documentary Becoming Zlatan, about star Swedish footballer Zlatan Ibrahimovic, from Autlook Film Sales.
Autlook CEO Salma Abdalla, who took a majority stake in the Vienna-based sales company last autumn, has finalised deals following Berlin's EFM with Studiocanal (UK and Ireland), Alamode Film (Germany, Austria and Switzerland), Bac Films (France), Tricon (ex-Yugoslavia), and Beat 360 (CIS), with sales pending in Greece, Cyprus, China and Hong Kong.
The documentary by the Swedish filmmaking brothers Fredrik and Magnus Gerrten follows Ibrahimovic from his early beginnings at his local club Malmö in 1999 through the conflict-ridden years at Ajax Amsterdam to his breakthrough at Juventus in Italy in 2005.
Based on rare archive interviews with the player, his family, trainer and former colleagues, the portrait shows the constant pressure exerted on Ibrahimovic once his talent was discovered internationally.
Autlook acquired international rights for Becoming Zlatan, excluding Scandinavia, The Netherlands and Italy, ahead of the EFM in February. The film premiered at IDFA last November.
Swedish distributor TriArt released the Gertten brothers' film on February 17 on 200 screens and had posted more than 66,000 admissions in its first four weeks.
Meanwhile Abdalla suggests that, "with the UEFA Euro 2016 [football tournament] coming up in France in June this year, the film will gain even more momentum, especially on the sales front."