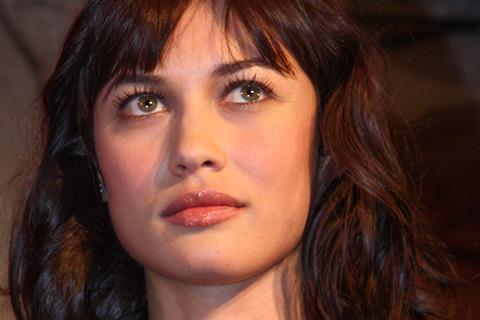 Olga Kurylenko (Oblivion, Quantum Of Solace) will star in the upcoming feature Run, the latest addition to 13 Films' virtual Cannes market sales roster.
Steven C. Miller will direct the story about a woman who receives a curt message from her high-ranking CIA operative husband telling her to flee and must uncover his dark secrets in order to save her family.
Todd Garner and Sean Robins (Tag, the upcoming Mortal Kombat adaptation) are producing through Broken Road Productions. Tannaz Anisi and Greg Schenz serve as executive producers through 13 Films, which is arranging financing and packaging the project.
Chris Roach and John W. Richardson, best known for their Liam Neeson action-thriller Non-Stop, wrote the screenplay. Miller's credits include Aaron Eckhart action film In The Line Of Duty.
Additional casting is underway and production is scheduled for the first quarter 2021.
The 13 Films sales slate includes Every Breath You Take starring Casey Affleck, Sam Claflin and Michelle Monaghan which is in post; fantastical family adventure Four Kids And It starring Michael Caine, Russell Brand, Matthew Goode and Paula Patton; recently completed Second World War thriller Waiting For Anya starring Noah Schnapp, Jean Reno and Anjelica Huston; and The Current War starring Benedict Cumberbatch, Tom Holland, Michael Shannon, and Nicholas Hoult.