Overture Films has taken over financing and worldwide theatrical distribution on Nicholas Jasenovec's award winning comedy Paper Heart from sister company Anchor Bay Entertainment.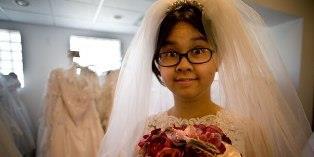 Anchor Bay initially financed the project, however it is understood Overture chiefs were suitably impressed when they saw the film and wanted greater involvement in the theatrical release following the world premiere at Sundance.

Paper Heart will open in theatres in Los Angeles and New York on August 7 and expand a week later. Anchor Bay remains on board as the DVD distributor in North America, the UK and Australia.

Jasenovec and Charlyne Yi served as executive producers and co-wrote the screenplay, which earned them the Waldo Salt Award screenplay award at Sundance for their story about two actors who fall in love during a documentary shoot. Sandra Murillo and Elise Salomon produced.

'By blending a narrative storyline with documentary support, Charlyne and Nick have created something really unique,' Overture CEO Chris McGurk and COO Danny Rosett said. 'We cannot help but be excited to be involved with a film that effectively redefines the classic love story.'

Anchor Bay recently started to move into theatrical distribution and currently has The Education Of Charlie Banks and Bart Got A Room in theatres. Spread, which stars Ashton Kutcher and also premiered at Sundance, will open later this year.

Overture released Sunshine Cleaning starring Amy Adams, Emily Blunt and Alan Arkin on March 13.