Daniel Gordon directs the story of the controversial race between Zola Budd and Mary Decker at 1984 Olympics.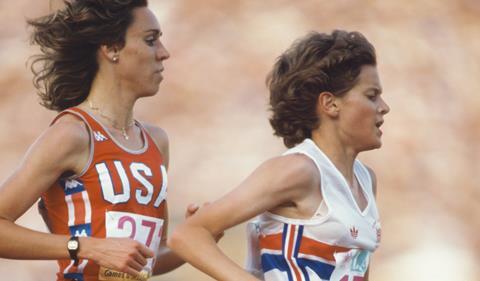 Picturehouse will release Sky Atlantic's original documentary The Fall.
The film will premiere at London's Picturehouse Central on July 27 followed by preview screenings on July 28 and a release in Picturehouse Cinemas nationwide from July 29.
The Fall reunites rival runners Zola Budd and Mary Decker for the first time since their headling-generating race at the 1984 Los Angeles Olympics.
South Africa-born barefoot runner Budd and crowd favourite American athlete Decker infamously collided during the controversial 3000m women's final.
The film includes archive footage as well as new and exclusive interviews.
Daniel Gordon (Hillsborough) directs, Karen Emsley produces and Passion Pictures' John Battsek executive produces. It was commissioned and executive produced for Sky Atlantic by James Quinn.
Clare Binns, Picturehouse Entertainment director of programming and acquisitions, said, "Thousands will remember watching on TV in the summer of 1984, and we look forward to finally sharing the truth behind that infamous race. What better way to see it than up on the big screen, with cinema audiences – the perfect preparation for the Rio Olympics."