Spanish auteur changes film title to avoid clash with Martin Scorsese's Silence.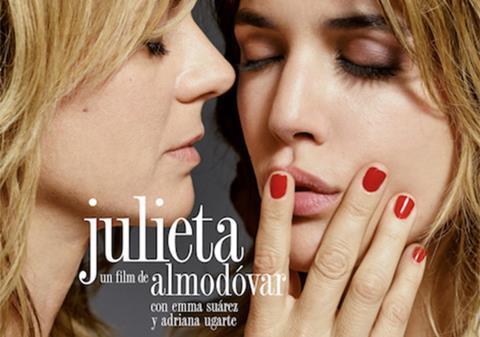 Pedro Almodóvar has decided to change the title of his upcoming drama Silence to Julieta in order to avoid a clash with Martin Scorsese's historical drama of the same name.
Both films are currently in post-production and due for release next year.
Almodóvar explained the decision in a statement released through his Madrid-based production outfit El Deseo: "When we started pre-production, I heard Martin Scorsese was going to shoot a film with the same title but I didn't think much about that coincidence at the time, mainly because I was thinking more in terms of the Spanish version of the name that the film would keep for all the markets (same as Volver).
"In Spanish it has quite a different ring to it."
But with both films scheduled for release in 2016, the director acknowledged that "so much Silence" could be confusing.
Julieta charts three decades in the life of a Spanish woman, beginning in Madrid in the 1980s, the years of the Movida, the countercultural movement in Spain's post-Franco era that saw the birth of Almodóvar as a filmmaker.
Emma Suárez (The Red Squirrel) and Adriana Ugarte (The Time In Between) star in the feature, which features a typically strong female cast including Almodovar regular Rossy de Palma.
Composer Alberto Iglesias (Tinker Tailor Soldier Spy), also an Almodóvar regular, is working on the score.
In Scorsese's period feature Silence, Liam Neeson plays one of two 17th century Jesuit priests who face violence and persecution when they travel to Japan to locate their mentor and spread the gospel of Christianity.
Paris tribute
Almodóvar also took the opportunity to express sorrow and solidarity with France following last Friday's terror attacks in Paris.
"It's very difficult to find words meaningful enough in the face of so much pain," said the director. "We are all Paris."