Andrea Iervolino and Monika Bacardi have assumed control of the majority of the Exclusive Media Group (EMG) library that includes Memento, Donnie Darko and End Of Watch.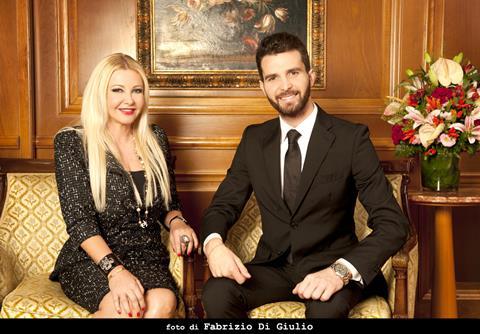 Acting with New York-based private equity firm Raven Capital Management, AMBI has also struck a deal to take on a number of development projects as well as all sequel and remake rights owned by EMG.
The roughly 400-strong library includes Begin Again, Cruel Intentions, Ides Of March, Hit & Run, Memento, The Mexican, Parkland, Rush, The Skulls, Sliding Doors, Snitch, Undefeated and The Way Back.
Financial terms were not disclosed. The AMBI co-heads said they have also hired of several executives based in Beverly Hills to work in business affairs, finance, accounting and home entertainment.
AMBI aims to have produced ten films this year and the slate includes contemporary fairy tale This Beautiful Fantastic starring Jessica Brown Findlay and Tom Wilkinson; James Franco's In Dubious Battle; 3D CGI family animation Arctic Justice: sci-fi thriller Rupture starring Noomi Rapace; and rom-com All Roads Lead To Rome with Sarah Jessica Parker.
"Our mission remains to build a strong global studio with an expansive value chain," said Iervolino. "The acquisition of the Exclusive Media Group library plays into our formula for building the AMBI brand by instantly giving us hundreds of titles across multiple genres that will have long lives with audiences who, with today's technology, consume content more rapidly than ever before.
"Content remains king in the film world and today, with this acquisition, we took a major step in building our kingdom."
Bacardi added: "We are extremely pleased in the value this deal creates for AMBI. Not only do we have a new library featuring some of the most revered films of the last few decades, but we have also inherited some phenomenal projects already in development that we feel can be great productions for AMBI Pictures in the near future.
"We will of course carefully vet out the sequel and remake opportunities and determine what fits best with our creative strategies and financing/production model to make sure everything is in proper alignment."
Greenberg Traurig LLP represented AMBI and Raven in the transaction, while Houilhan Lokey and Latham & Watkins LLP advised EMG.