Matthew Greenfield and David Greenbaum (black and white portrait) have been named co-heads of production, effective immediately, and take over the role formerly held by president of production Claudia Lewis.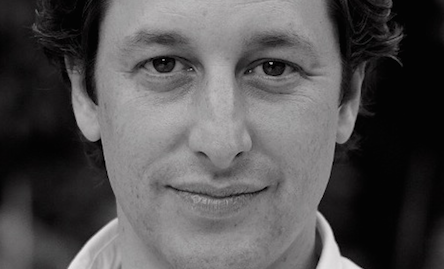 As co-heads of production and executive vice-presidents, Greenfield and Greenbaum will be responsible for Fox Searchlight's annual slate of films as well as development, packaging, budgeting, casting and production.
All production executives will report to Greenfield and Greenbaum, who themselves report to the studio presidents Steve Gilula and Nancy Utley. Lewis announced last month that she was stepping down after 21 years at the studio.
Greenfield has been a senior executive at Searchlight for nine years, shepherding such titles as The Descendants and Enough Said.
He is overseeing Roger Michell's My Cousin Rachel starring Rachel Weisz and Sam Claflin, and Martin McDonagh's Three Billboards Outside Of Ebbing, Missouri starring Frances McDormand, Woody Harrelson, and Sam Rockwell.
Greenbaum has been a senior executive at Fox Searchlight for six years, overseeing the likes of Wild and Hitchcock.
He is supervising director Craig Johnson's Wilson starring Woody Harrelson, Gifted, starring Chris Evans, Octavia Spencer and Jenny Slate for director Marc Webb, Jonathan Dayton and Valerie Faris' The Battle Of The Sexes starring Emma Stone and Steve Carell, and Guillermo Del Toro's recently announced film starring Sally Hawkins.