Alliance for Development projects include ISIS thriller and comic book story.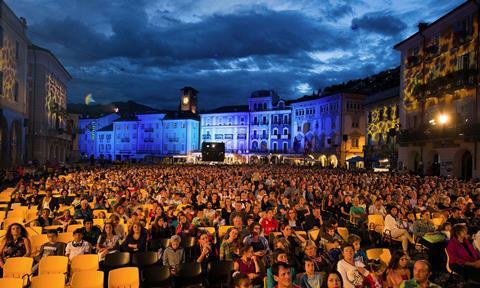 The Locarno Industry Days' Alliance for Development wrapped its third edition today with a handful of potential co-productions catching the eye.
The initiative aims to help foster development and co-production between France, Germany, Italy and Switzerland with projects backed by European funds including France's CNC, Italy's MiBACT and Germany's FFA.
Among the nine projects in the programme this year was Gigi Roccati's (Babylon Sisters) ISIS-themed thriller My Kin, which has been boarded in Locarno by Belgian producer Hubert Toint (Gangsters).
Italy's Pilar Saavedra is the main producer alongside Antoine de Clermont Tonnere of MACT productions in France. The team is aiming for a 2019 shoot on the project, which is in the €2m range.
Also catching the eye was romantic-comedy Comic Book Souls, the project with the biggest estimated budget (€4.5m), about a young man who finds life inspiration through his passion for comic book superheroes.
Freelance cartoonist Roberto Gagnor will direct the German-Italian-led film which is being produced by Torsten Götz (Heil) with film and TV outfit Palomar (Feather) attached as a co-producer.
Meanwhile, animated children's project Linda Wants Chicken is currently being set up as a co-production between Marc Irmer of Dolce Vita Films and The Wonders producer Carlo Cresto-Dina of Tempesta.
Selected projects for Alliance For Development:
Chroma by Jean-Laurent Chautems, produced by Xavier Grin (P.S. Productions) – MEDIA Desk Suisse
Comic Book Soulswritten by Roberto Gagnor, produced by Torsten Götz (Letterbox Filmproduktion GmbH) – FFA / MiBACT
Die Macht der Stille by Maurizius Staerkle Drux, produced by Aline Schmid (Beauvoir Films) – MEDIA Desk Suisse
Durendal by Egidio Eroncio, produced by Andrea Stucovitz (Partner Media Investment) – MiBACT / FFA
Gitarrensolo by Micha Lewinsky, produced by HC Vogel and Jessica Sonderegger (Plan B Film GmbH) – MEDIA Desk Suisse
In absentia by Matteo Bernardini, produced by Daniele Segre and Daniele de Cicco (Redibis Film) – MiBACT / CNC
La Gatta Stranierawritten by Lissi Muschol and Merle Vierck, produced by Lissi Muschol (Kabinett Filmproduktion) – FFA / MiBACT
Le Fou Divin by Nicola Sornaga, produced by Thomas Ordonneau (Shellac Production) – CNC / MiBACT
Linda veut du poulet by Chiara Malta and Sébastien Laudenbach, produced by Marc Irmer (Dolce Vita Films) – CNC / MiBACT
L'Amour by Emma Rosa Simon, produced by Eva Kemme (Basis Berlin Filmproduktion) – FFA / CNC
Mes Parents - Le Rêveur by Gigi Roccati, produced by Pilar Saavedra (Moliwood Films Srl) – MiBACT / CNC
Moon by Karim Aïnouz, produced by Marie-Pierre Macia and Claire Gadéa (MPM Film) – CNC / FFA