A group of film industry veterans have teamed up with the government of Antigua on an initial slate of five features designed to boost the Caribbean island's production ambitions.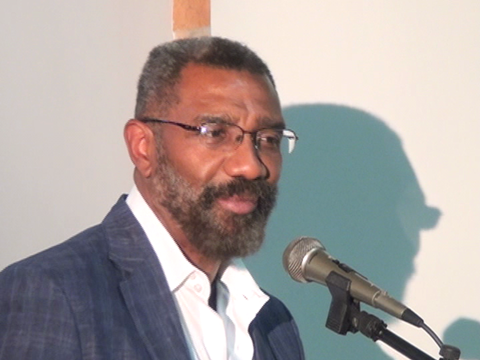 Finance and production company Golden Island Filmworks comprises The Hurricane producer Rudy Langlais, Caribbean social entrepreneur Valmiki Kempadoo, Toronto-based producer Don Allan and veteran executive Neil Sacker.
The first five features will range in budget from $20m-$85m. A portion of all the films will shoot in Antigua and the first two titles are Rebels, about the formative years in Bob Marley's life, and spy thriller Nick Carter: Killmaster.
The model is the result of a lengthy courtship of Langlais by Antigua and Barbuda prime minister Gaston A Brown and will use funds generated by the Antigua Citizenship Investment Program.
Additional funds from investors will raise the initial war chest to $250m.
"We are welcoming the leading directors, actors and filmmaking technicians of the world to Antigua and they are coming to create exciting films that capture the beauty, mystery, history and complexity of our country, our history, our people," said Browne.
Langlais added: "My partners and I had a dream more than 10 years ago, that the Caribbean, which has produced brilliant statesmen like Alexander Hamilton, Nobel Prize-winning poets and novellists, Walcott and Naipaul, legendary athletes like Sobers and Richards and Bolt, and perhaps the world's greatest cultural icon in Bob Marley, should add its "voice" now to filmmaking.
"We have wanted to join our colleagues around the world to share our stories and join in telling stories together. Now that time is here. Exciting films will come of this collaboration."
Eric Weissmann and Lizbeth Hasse and Erin Harrison of Creative Industry Law Group and producer-financier Karen Longley Gordy, who will serve as a principal in Golden Island Filmworks, facilitated the deal.
Joseph Cohen of American Entertainment Investors and Larry Becksey of Intellectual Property Group served as Golden Islands' advisors in the closing.