In a timely deal give the eruption of the Pokemon Go mobile gaming phenomenon, the studio said on Wednesday it will make the first live-action feature based on the enduring Japanese property.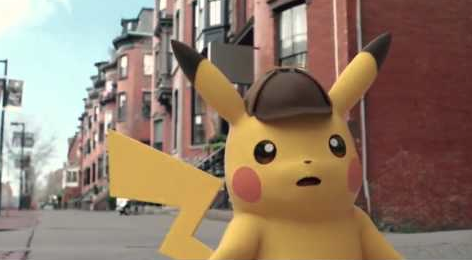 The film is being fast-tracked for a production start in 2017 and will centre on Detective Pikachu, a character first seen in a video game in Japan.
Universal will distribute outside Japan, where Toho handles duties and will be looking to make a bigger splash than it did at the weekend with its animation feature Pokemon XY & Z: Volcanion And The Clockwork Magearna, which opened at number three.
Plot details remain under wraps on the project, the latest instalment in a series of adaptations that cover features and TV dating back to the late 1990s.
It is understood Legendary Entertainment may seek to further exploit the property through other platforms.
The Pokemon Co represents film rights to the series on behalf of Nintendo Co, whose stock more than doubled in value after the July 6 launch of the augmented reality game Pokemon Go.
Pokemon was introduce in Japan in 1996 and since then has sold more than 279m video games, 21.5bn trading cards and an animation series spanning 19 seasons.