The British TV wunderkind and Ben-Hur producer has been named president of MGM Television and Digital Group in a five-year deal as MGM acquired the remaining 45% of Hearst's, Burnett's and Roma Downey's interests in United Artists Media Group (UAMG).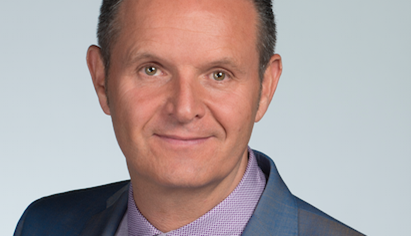 Burnett and his wife Downey will exchange their 23% interest in UAMG for 1,337,360 shares of MGM stock valued at $90 per share. Hearst will receive $113.5 million in cash for their 22% interest.
The transaction will enable the complete integration of UAMG's and MGM's television businesses and the consolidation of operations and is expected to close at the beginning of 2016.
The planned OTT channel will remain a separate entity controlled by its investors, Downey, Burnett, Hearst and MGM.
As part of the new structure, Downey will serve as president of LightWorkers Media, which will become the faith and family division of MGM Television, and will report to Burnett.
Downey will also serve as the chief content officer for the planned OTT channel. Chris Ottinger has been promoted to president of worldwide television distribution and acquisitions for MGM, reporting directly to MGM chief Gary Barber.
Steve Stark, MGM's president of television development & production, will continue to oversee all scripted content and will report directly to Burnett in an expanded role.
John Bryan, MGM's president of domestic television distribution will continue in his role overseeing domestic distribution. Roma Khanna has stepped down from her position as head of television and digital.
Participant Media announced that Pivot has acquired television rights to air two documentaries focusing on the Syrian refugee crisis. Salam Neighbor and This Is Exile: Diaries Of Child Refugees premiere on January 20 and January 27 2016, respectively.