Jean Reno stars in Family Heist as master thief who teams up with long-lost daughters.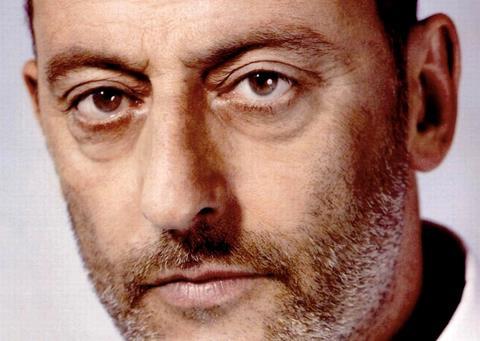 French outfit SND has boarded international sales and local distribution rights to art theft comedy caper Family Heist and romantic drama The Confession ahead of Unifrance's annual Rendez-vous with French Cinema in Paris next week (Jan 14-18).
Pascal Bourdiaux's Family Heist stars Jean Reno as a master thief who enlists the support of his long-lost daughters on an ambitious robbery aimed at exacting revenge on a double-crossing, former partner.
French stand-up and big screen comedy actresses Camille Chamoux and Reem Kherici play the two contrasting half-sisters who have inherited their father's con artist skills.
Reno is set for a high-profile year. He will hit screens at home and abroad in French comedy The Visitors: Bastille Day this spring and also has roles in Sean Penn's upcoming The Last Face and the historical drama The Promise.
The two-month Family Heist shoot - touching down in Paris, the French Alps resort of Courchevel and Spanish coastal city San Sebastian — ends next month.
Paris-based Radar Films - which has a long-term relationship with SND - is producing.
Bourdiaux's last film The Date Coach (Fiston) - starring box office draw Kev Adams as a young man who seeks the advice of an older man on how to seduce the woman of his dreams - sold some 1.9m tickets in France.
Revisiting 1950s classic
SND's second addition - The Confession - is the upcoming film from Nicolas Boukhrief, whose last film was the highly topical Made In France, tackling the issue of home-grown extremists.
His new film is based on Béatrice Beck's 1950s popular novel The Priest (Léon Morin, pretre), a World War Two romantic drama revolving around an affair between a brilliant clergyman and a flighty young widow.
Romain Duris stars as the priest opposite Marine Vacth, in her first major role since Francois Ozon's Young & Beautiful.
Pierre Melville previously adapted the novel in the early 1906s with Jean-Paul Belmondo and Emmanuelle Riva in the lead roles.
The shoot in Belgium and Paris ends next week. It is also produced by Radar alongside Boukhrief's Nebo Productions and Belgian Scope Pictures.
As well as handling international sales, SND will also distribute both titles in France.
Market Premieres
The company will also market premiere a trio of previously announced titles at the Rendez-vous: Julien Rappeneau's graphic novel adaptation Rosalie Blum; father-and-daughter school ski trip comedy Off Piste and feel-good ensemble work Roommates Wanted, about a lonely pensioner who takes in lodgers.
It will also screen Julien Leclercq's high-octane action picture The Crew, which premiered at the AFM and also played at Busan and Tallinn last year.
More than 80 new French films, represented by 29 sales companies, will play at Unifrance's annual Rendez-vous next week.