EXCLUSIVE: Dutch director to remake 2014 feature with US outfit Stun Originals.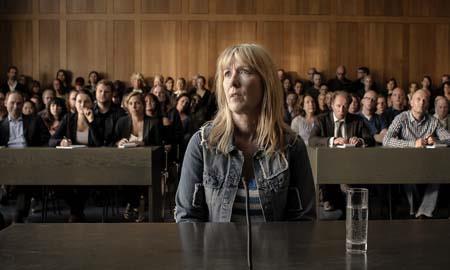 Paula van der Oest is to remake her 2014 feature Accused (aka Lucia De B.) as an English-language US mini-series.
The Oscar-nominated Dutch director is in development on the series with Stun Originals, the original programming division of Los Angeles-based advertising and branded entertainment company, Stun Creative.
Stun Originals president, Maria Crenna, is a former studio executive who developed hit series Friends, Criminal Minds and CSI, among others.
Accused (handled by Fortissimo) is a thriller based on a true story.
The film follows headstrong nurse, Lucia de Berk (Ariane Schluter), present at one inexplicable death too many. She is charged by the police and eventually sentenced to a life in prison. Her case, though, became acknowledged as one of the biggest miscarriages in the history of Dutch justice.
Van der Oest's LA agent brought the project to Crenna.
"What I've experienced in making the film and distributing it all over the world is that people are shocked that this happened in Holland, in a country known for having a correct and mot corrupt or disturbed legal system," producer Reinier Selen of Rinkel Film, commented of the original feature.
Amsterdam-based Rinkel will executive produce the TV series. "What made me decide Maria is the right person to lead the remake is that she appreciated it is a film about strong, independent women fighting for justice and for independence. Second, she felt this film could inspire American writers and directors to tell a story about how important,skilled and professional nurses are."
Van der Oest is currently working in LA, developing another project, The Parts You Lose, to which Aaron Paul (Breaking Bad) and Carice van Houten (Black Book) are attached.
It is yet to be determined whether this will shoot before or after the US remake of Accused. "That, of course, depends on how quickly the development and finance goes," commented Selen.
Van der Oest's feature Tonio is in post-production, while The Afghan was completed earlier this year.