German regional fund also backs Austrian Oscar-winner of The Counterfeiters.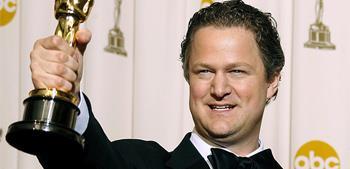 German director Florian Henckel von Donnersmarck is to reunite with Max Wiedemann and Quirin Berg, the producers of his 2005 Oscar-winning debut The Lives Of Others, for his first film since his second feature The Tourist in 2010.
Munich-based Wiedemann & Berg Film and von Donnersmarck's own company Pergamon Film have received $550,000 (€500,000) production support from the Bavarian regional film fund FFF Bayern for the German-language drama Werk Ohne Autor which centres on a young artist who transforms his experiences under the Nazi and East German dictatorships when his art served political ideas, into new and extremely personal works of art.
In 2006, von Donnersmarck's searing debut feature won seven German Film Awards and three European Film Awards, among many prizes, as well as the Academy Award for Best Foreign Language Film in 2007.
Johnny Depp and Angelina Jolie starred in his first Hollywood production, the romantic comedy-thriller The Tourist in 2010, which grossed $278m at the global box office but found less favour with critics.
In the intervening years, the Oxford and Munich Television & Film Academy graduate has appeared as a speaker at management seminars, been a regular contributor to Philosophie Magazin, and published a collection of essays, articles and speeches on cinema, entitled Kino!, last spring.
In addition, he was named a 'Young Global Leader' by the Geneva-based World Economic Forum in 2013.
The latest funding session of FFF Bayern also awarded production support to another Academy Award winner – Austrian director Stefan Ruzowitzky whose 2008 drama The Counterfeiters also won the Best Foreign Language prize.
Ruzowitzky's new project – the thriller Die Hölle (Hell), based on a screenplay by the award-winning author Martin Ambrosch – centres on a Turkish-born female taxi driver who witnesses a religiously-motivated murder, and herself becomes in mortal danger as she is pursued by the serial murderer.
The co-production is between Austria's Allegro Film and Munich-based The Amazing Film Company, the joint venture between X Filme Creative Pool's Stefan Arndt and Uwe Schott.