Seeking to mount profitable ventures at a time when the board is reportedly clamouring for bigger returns, The Weinstein Company has struck a deal with American Media Inc (AMI) and Jupiter Entertainment.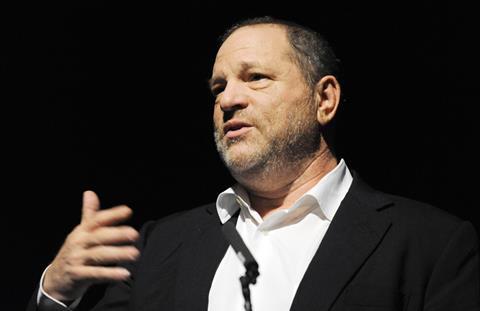 The partners will focus initially on unscripted programming and said they would announce a reality TV project shortly.
The venture calls for the development and production of original television, film and digital initiatives based on the stable of properties owned by AMI that specialises in, among other subjects, investigative reporting on Hollywood, celebrity culture and true crime.
The portfolio includes National Enquirer, OK!, National Examiner, Soap Opera Digest, Men's Fitness and AMI claims to have a monthly reach of 35m readers. The deal marks a move into TV for AMI.
"There is an enormous, untapped opportunity at AMI to develop unique and engaging programming," said TWC co-chairman Harvey Weinstein, who acknowledged in an interview with The New York Times last week that he needs to monetise.
The Weinsteins continue to explore TV opportunities and there had been talk of selling off the TV unit to ITV earlier this year.
In recent times Harvey, Bob Weinstein and their president and CEO David Glasser have not scored as many film hits as they would like. Bob Weinstein's Dimension Films division released Paddington at the start of the year and it grossed a handy $76m. The sequel is in the pipeline.
Before that, Quentin Tarantino's The Hateful Eight is set to open over the holidays ahead of wide expansion in January.
However the Western is long and Tarantino is bogged down in an ongoing dispute with police organisations after he made public comments about police brutality during a New York protest in October.
TWC TV department evp Patrick Reardon, AMI vp and chief content officer Dylan Howard and Jupiter Entertainment chief executive Stephen Land will head the venture
Jupiter creates non-scripted shows such as Animal Planet's Wild West Alaska, Oxygen's Snapped and Investigation Discovery's Homicide Hunter.