EXCLUSIVE: Motion Picture Capital acquires movie rights to new account of WWII raid.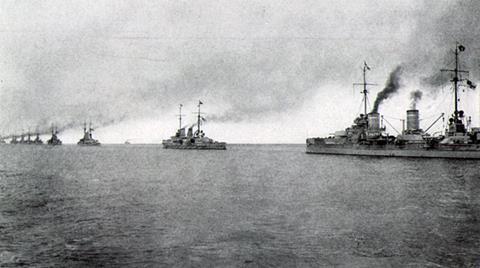 UK financier Motion Picture Capital has acquired the screen rights to historical novel Operation Suicide: The Remarkable Story of the Cockleshell Raid.
The story, based on real events, is written by military historian Dr Robert Lyman and depicts the daring raid of a German shipping base in Bordeaux by 12 British royal marines in 1942.
Retrospectively dubbed by historians as Operation: Suicide, it will retell the ambitious raid of the dockyards and the British sabotaging of six German ships in the dead of night.
The raid, officially known as Operation Frankton, was previously dramatised in 1955 British war film The Cockleshell Heroes.
Leon Clarance will be developing and producing the movie.
Motion Picture Capital's credits include Wachowski series Sense8, 2017 Sam Worthington sci-fi Titan, drama Hampstead and the upcoming American road-trip movie, Kodachrome, which stars Jason Sudeikis, Elizabeth Olsen and Ed Harris.
The movie will be adapted by British writer Ross Clarke, who has been commissioned to write a treatment for the upcoming film and to later pen the script.
Clarke is best known for adapting the novel Dermaphoria (aka Desiree) as a feature film. He is also executive producing and looking to direct The Factory Series, which is being produced by Seven Stories at Channel 4 with Anand Tucker.
Commenting on the deal, Clarance said: "I found Dr. Robert Lyman's book and got immediately captivated by its title and the story of total bravery that unfolds on its pages. The characters were given a real-life 'Mission: Impossible and in the face of certain death embarked on daring and innovative mission anyway. I think their story of bravery deserves to be told once more and can make a great epic film with the help of the talented writer Ross Clarke who realy understood how brave these men were when facing an impossible task."
Screen recently revealed the the company's development of Code of Honor, a biopic based on the life of the rugby player, Ady Spencer.