BoulderLight Pictures and Hong Kong-based financiers Making Film Limited have teamed up to produce three low-budget genre features under the Making Horror label.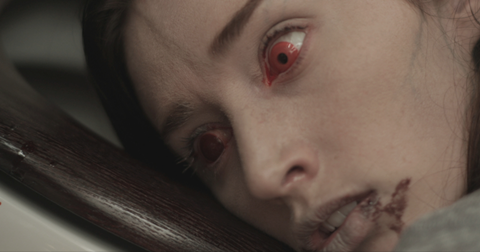 Boulder Light and Hong Kong's Bravos Pictures Limited will split worldwide sales duties and Making Film will fully finance all three titles.

The first film under the pact, the thriller Dismissed, will begin shooting this month in Los Angeles.

Benjamin Arfmann will make his feature directorial debut from a script by Brian McAuley. J D Lifshitz and Raphael Margules of BoulderLight Pictures produce in junction with Sev Ohanian.

Hong Kong director and Making Film head Pang Ho-Cheung will serve as execute producer on the trilogy.

"We are beyond thrilled to be working with Pang and Making Film on this exciting slate, they are ideal collaborators, and we look forward to working with them on bringing smart, edgy content to a global audience," said Lifshitz and Margules.

Casting and story details have not been announced.

BoulderLight's latest projects include Contracted: Phase II (Contracted is pictured) that IFC will release later this year as well as Dementia, which IFC also handles, and the Image Entertainment release Uncaged.