EXCLUSIVE: Benelux distributor secured deals with Sierra/Affinity, Fortitude and IM Global.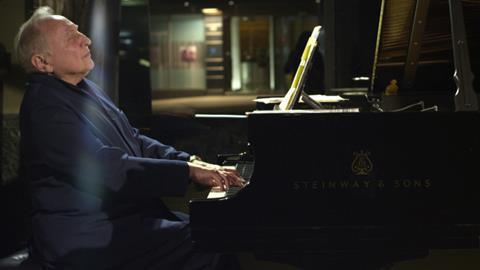 Benelux distributor Remain in Light has secured EFM deals on a number of hot market titles including Isabel Coixet's This Man This Woman from Fortitude, Gaby Dellal's Three Generations from IM Global and Joachim Trier's Louder than Bombs from Memento.
Also acquired for all rights were Ethan Hawke's documentary Seymour: An Introduction from HanWay Select and the previously announced Gold from Sierra/Affinity.
Remain in Light acquired Gold, Three Generations and Louder Than Bombs in association with local distributor Victory Productions, with whom it has collaborated on a number of titles in recent years.
Penelope Cruz and Diane Kruger have been in talks to star in Coixet drama This Man This Woman, in which a woman encounters a former lover on a plane, sparking memories of their turbulent romantic relationship.
Dellal's New York-set identity drama Three Generations centres on a New York City teen transitioning from female to male and her single mother who is coming to terms with having to raise her only daughter as a son.
Louder Than Bombs stars Gabriel Byrne, Jesse Eisenberg, Isabelle Huppert, Amy Ryan, David Strathairn and newcomer Devin McKenzie Druid. The Norway-France-Denmark co-production centres on the family of a late war photographer - played by Huppert - which has to deal with their contrasting memories of her
Seymour: An Introduction, directed by Boyhood star Hawke, charts the life and lessons of piano teacher Seymour Bernstein.
Buzzed-about Black Bear Pictures drama Gold, starring Matthew McConaughey, is based on the true story of the 1993 Bre-X Mineral Corporation mining scandal in which vast amounts of gold were reportedly discovered in the Indonesian jungle.
"We are working overtime every day to find the best scripts on the market and we're lucky enough to have found no less than five extraordinary projects, with fantastic talents attached to them," Remain in Light executives told Screen.
"All films have the edginess and coolness we are so fond of, and at the same time they all breathe life and bring us exceptional stories, which is more important than ever before in this industry."