Dir. Pernille Fischer Christensen. Denmark 2010. 102 mins.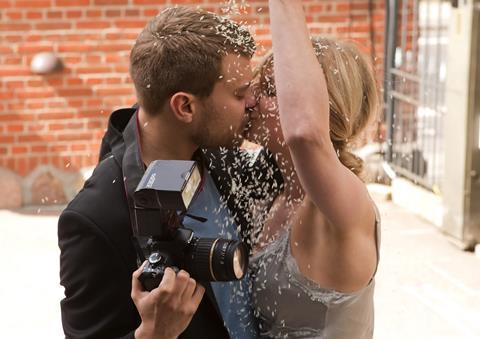 Life's bitter truths are contemplated - at leisurely, ultimately torpid pace – around the bed of a dying father in Pernille Fischer Christensen's third feature, A Family. The director made a splash in Berlin in 2006 with A Soap., but this is unlikely to win her more fans. An exercise in solemn, albeit heartfelt intimacy, it feels too much a private affair to involve non-family members.
Once Richard's illness takes hold, the film becomes a gruelingly one-note affair
Despite good performances all round - and especially an imposing turn from veteran Jesper Christensen - harrowing content and low narrative drive could make this a largely unappealing sell, although the very adult, female-centred perspective might enhance A Family's festival life.
Inspired by her own family experiences, Christesen's film is nothing if not honest, facing up in stark, unsentimental fashion to mundane, but universal, matters of life and death. A deceptively lively opening presents us - through a montage of captions, photographs and archive footage – with the history of the Rheinwald dynasty, which over several generations has established a top-rank Copenhagen bakery.
Ditte (Lene Maria Christensen), the older of two daughters, runs her own gallery, but has just been offered a dream job in New York. She and artist boyfriend Peter (Asbaek) can't wait to move there, but Ditte is pregnant, and has to choose between career and motherhood.
Meanwhile, her father Richard (Jesper Christensen) has just emerged from cancer treatment with a seemingly clean bill of health – and proposes marriage to long-term partner Sanne (Hassing), with whom he has two younger children. The wedding takes place, and the party – possibly to keep the film intimate, possibly because of budget constraints – is a low-key, strictly family affair, with the Rheinwalds letting their hair down in infectiously jubilant style.
At this point, family affairs, and narrative momentum, take a downturn.
Richard learns he has inoperable brain tumours, and this affable man becomes a cranky, volatile and demanding patriarch. Everyone in the family is tested: above all, Sanne, who's been through one bout of illness with Richard already, and doesn't know if she can face another, and Ditte, pressured to take over the bakery.
Once Richard's illness takes hold, the film becomes a gruelingly one-note affair, as he declines and Ditte muses over her agonizing choices.
Christensen is a terrific director of actors, the ensemble scenes especially working up a head of loose, sympathetic intimacy. Jesper Christensen especially is magnificent, depicting Richard's painful decline into a depleted man carrying the burden of his mortality. Lene Maria Christensen is impressive too as Ditte, but the script gives her less and less to do. Jakob Ihre's cinematography is lively at first, later claustrophobically intimae, but the increasingly austere palette feels oppressive by the end.
To sign up for Screen's weekly Reviews Newsletter with all the week's new releases, international openings and full festival reviews delivered free to your mailbox every Friday, please click HERE
Production company
Zentropa Entertainments16
International sales
TrustNordisk
+45 3686 8788
Screenplay
Kim Fupz Aakeson
Pernille Fischer Christensen
Producers
Sisse Graum Jørgensen
Vinca Wiedemann
Cinematography
Jakob Ihre
Editors
Janus Billeskov Jansen
Anne Østerud
Production design
Rasmus Thjellesen
Music
Sebastian Öberg
Main cast
Lene Maria Christensen
Jesper Christensen
Pilou Asbæk
Anne Louise Hassing
Line Kruse